If you are living in a place where it is very hard to find fashion stylist and you need the service of a personal stylist, why not hire a virtual personal stylist.
Virtual personal stylist is another way that fashion blogger or vlogger can use in making money online. The skill requirement to become a virtual personal stylist is not too hard and your blog can showcase your skill to the world. You can get quality clothes with free shipping for your blog for cheap price.
Blogging is very difficult to break in, with established blogger sitting on top and cornering all the good stuff, it is very hard for new fashion bloggers to generate revenue from their blog. Fashion niche is like all other blogging niche that you can find, to set it up and maintain the blog is not cheap even after paying for wp host  and domain name. You still need to spend money in the day to day running of your blog.
When you consider that new bloggers take some time before they can get organic traffic to their blog, some seo expert claim that new bloggers take up to 6 months to get organic traffic, the age of post on Google page 1 is more than 1 year. This means that to find sponsor for your blog with no traffic or low traffic is very hard. But if you can turn your fashion skill into other field like virtual personal stylist. You are sure of making money from your blog.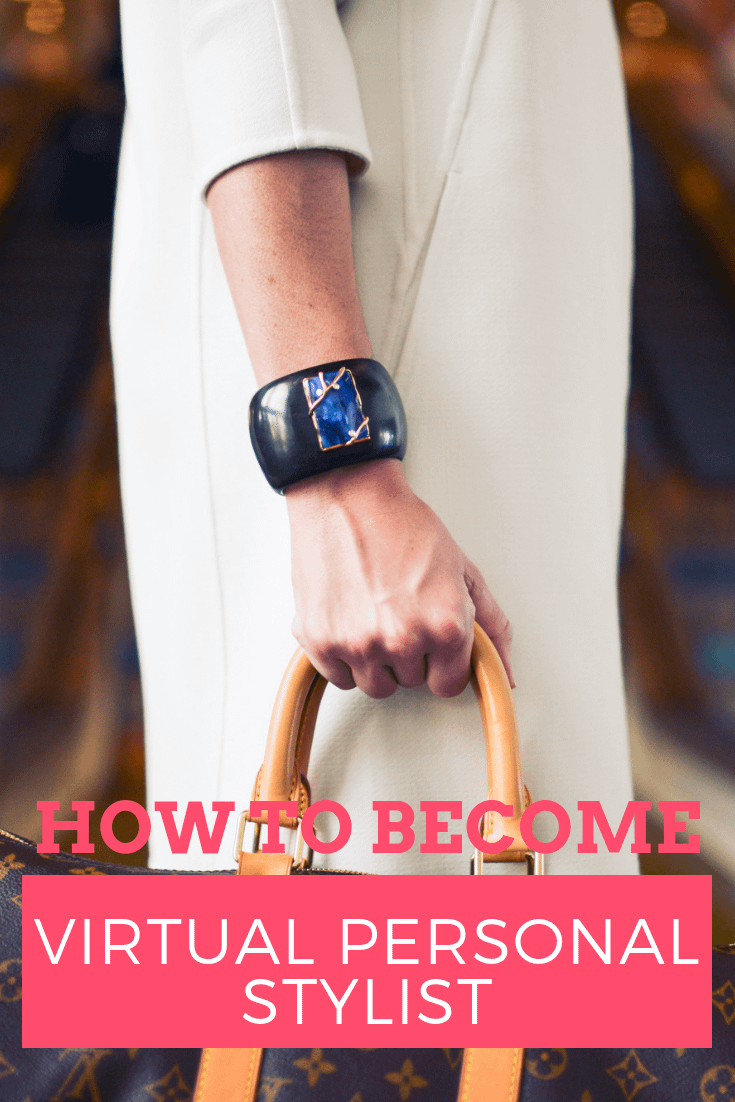 How do fashion blogger make money online?
Depending on the number of visitor a blog is getting per month, fashion blogger are making up to $10,000 a month while some blogger do not make a single cent a month. Different blogger use different way to monetise their blog.
Sponsored review
Advertisement
Selling of their own products
Affiliate Marketing
Placement of banner
Offering blogger virtual assistant services
Fashion blogger that are not making money from their blog, can go through the route of freelancing. Freelancing can be another source of revenue online, you can help other fashion blogger in designing their blog, maintaining of blog, virtual assistant, social media handler, virtual personal stylist and so on.
How to become a virtual personal stylist
To become a virtual personal stylist is easy, the skill you need is fashion sense, your blog if you want to find client online, good negotiating skills, networking to find client in your location.
Once you have all skill set to become a personal stylist, you can go ahead and start looking for client.
Where can personal stylist find client
Personal stylist can look for client by networking around their community and finding rich people who have money to buy cloth but do not have the time to go through their closet to find the right style or do not have any fashion sense at all. You can set your price and find the ideal client that need your service. Personal stylist can also work as a personal shopper for client who don't have the time to go through shopping for the ideal cloth and make up.
How can virtual personal stylist find client
The advantage of working as a virtual personal stylist over personal stylist is that you can find your client any where in the world. Virtual personal stylist can work from their home and turn it to a full time job when their client base increases.
Fashion blogger can find client through their blog, their reader are prospective client which they can turn to paying client. If you don't have a blog, it is better you create one, you can start with blogger which cost $10 for the domain name for your blog to look more professional.
Write article related to fashion and share pictures of the latest trending style, showcase your skill to your reader by show your latest work. Fashion blogger can also share tips about fashion and include a call to action (CTA) offering your service as a virtual personal stylist to their readers. Though it can be tough to get client from your blog when you just start, after a couple of months, your blog will be the main source of clients for your business.
Social media is not only for connecting with your friends and family but can also be use as a source of finding new clients for your service. As a virtual personal stylist your client base are online and most don't think they need your service. You have to find them and convince them by showing off your skill. Create a social media account of your business preferably a business account and become active on this platform to find new client.
You can also joining Facebook group that is focus on fashion and personal styling. Joining Facebook group will help you to know more about being a virtual personal stylist and also find new clients. Don't be shy to ask questions in this group.
You can also run advertisement on social media by targeting people who need your service most and are willing to pay. This would cost a few bucks but the number of client you will find will surprise you and you won't mind running another campaign. If you don't know how to advertise on social media, you can use the service of a digital marketer.
There are so many forum that you can join and look for clients as a virtual personal stylist. Forum that has a lot of active user and with fashion section should be consider. Sign up on the forum of your choice and become an active member by sharing fashion and styling tips. This would turn you to an authority among the forum members and you can find clients that are willing to hire you.
You can also include your blog page to your profile, thereby creating backlinks to your blog.
If you are confident of your skill, why not find company or brand looking for virtual personal stylist in your community. Though other company might prefer that you work from office.
Virtual personal stylist can be another source of revenue for your blog, your client are online and can be from any part of the world. Improve your fashion sense and try out need ideas that you might not be comfortable with and network to find new client.