*** This is a sponspored post
Wouldn't it be great if we could stay productive throughout the entire work day? Working 9-5 has it's challenges and staying on task is one that many people find challenging throughout their hours in the workplace. It seems that many never ending tasks such as checking and re-checking several different application, tracking and monitoring schedulings, repeating the same organizational of files, filling out forms day after day is just exhausting, as well as boring, especially over time.
One way that technology is changing this task is by using bots and a company called RoboWorx, is also taking on those mundane tasks and giving them to these bots to give you a way out. How you might ask? Let me explain further.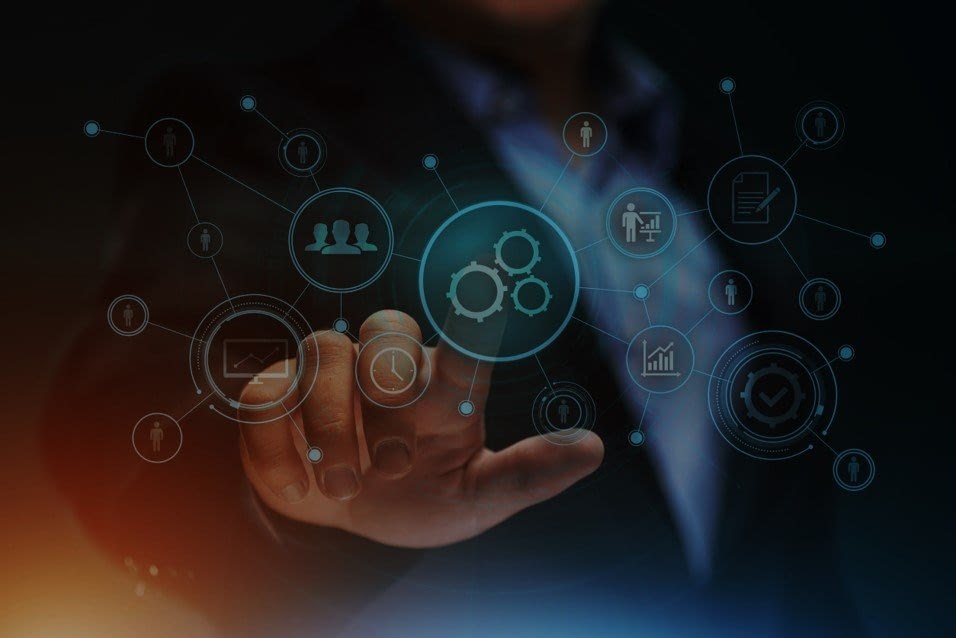 Image: RoboWorx
RoboWorx is using a system called RPA or Robotic Process Automation. This allows anyone to configure computer software, or a "robot" to emulate and integrate the action of human interaction within digital systems to execute a process. RPA robots utilize their interface to capture data and manipulate applications just as we humans do. They trigger responses, communicate with other systems to perform a variety of repetitive tasks and interpret data that we do on a daily basis. An RPA software basically never sleeps, makes zero mistakes and actually can cost a company much less than hiring an employee who, as humans do, make these actions.
RoboWorx offers three implementation systems including a RoboWorx Studio, an Orchestrator and a RoboWorx Robot. The Studio is a recorder that will watch you perform your tasks and actually mimic and build a robot that will perform them automatically. The Orchestratoris the centralized location where the robots are managed and deployed. This program allows you to schedule, report, audit, log in and out and more. The last system is the Robots where they take over and execute all your processes automatically with on-premise, perfect accuracy or as a self hosted solution. These have all been proven to improve employee engagement, increase productivity and maximize ROI. The hundreds of success stories that RPA and RoboWorx can be seen within their Financial Services, in Healthcare systems as well as for Insurance and IT purposes.
When it comes to Financial Services and Accounting it should be no surprise that several banking organizations and other financial institutions have established themselves as early adopters of smart technology. RoboWorx can be seen within many areas in this including HR Process, invoice processing, accounts payable and reconciliations. RoboWorx can be seen within many areas in this including HR RPA, invoice processing, accounts payable and reconciliations."
Healthcare providers also are looking at technology within RoboWorx as patient numbers and the demand increases. RPA helps these providers overcome several points by automating the following process such as appointment scheduling, claim denial and claims processing, accounts payable and receivable, documentation, enrollment and patient eligibility, patient billing and patient registration, physician credentialing, partner portal queries, patient self-pay administration, employee induction and training and medicare billing and compliance.
RPA In the Information Technology Space is also helpful in the IT field. It has the ability to automate IT professionals own tasks as well as enable them to centrally manage the automated robots within the organization. Plus, the integration of the RoboWorx's solution among other applications is diverse and works with all major desktops, ERP suites, Citrix applications and the web. The best part is it makes a powerful API system which allows it to be super simple with ERP and BMP systems.
Still not convinced it's for you and your company? The RoboWorx robots come with over 300 pre built activities that are designed to execute commonly-used process across programs that are typically used in the workplace such as Microsoft, Oracle, Citirx and Excel. If you're interested in implementing this technology into your organization, the company has highly skilled consultants that are there to help understand your business process and fit the correct program to your needs. These will help strategize and design a highly functioning and perform RPA infrastructure while providing the knowledge transfer to help you manage the platform once they are gone. This process can be managed on premise, cloud or even a hybrid infrastructure. The team is there for you every step of the way to help you if you have any questions or concerns that come up as well.
So what are you waiting for? Stay productive thanks to RoboWorx, their system and their ability to keep you on task, current with your day to day to work and the flexibility to give you creative freedom on your own terms. It will surely help you be the best you can within your field.