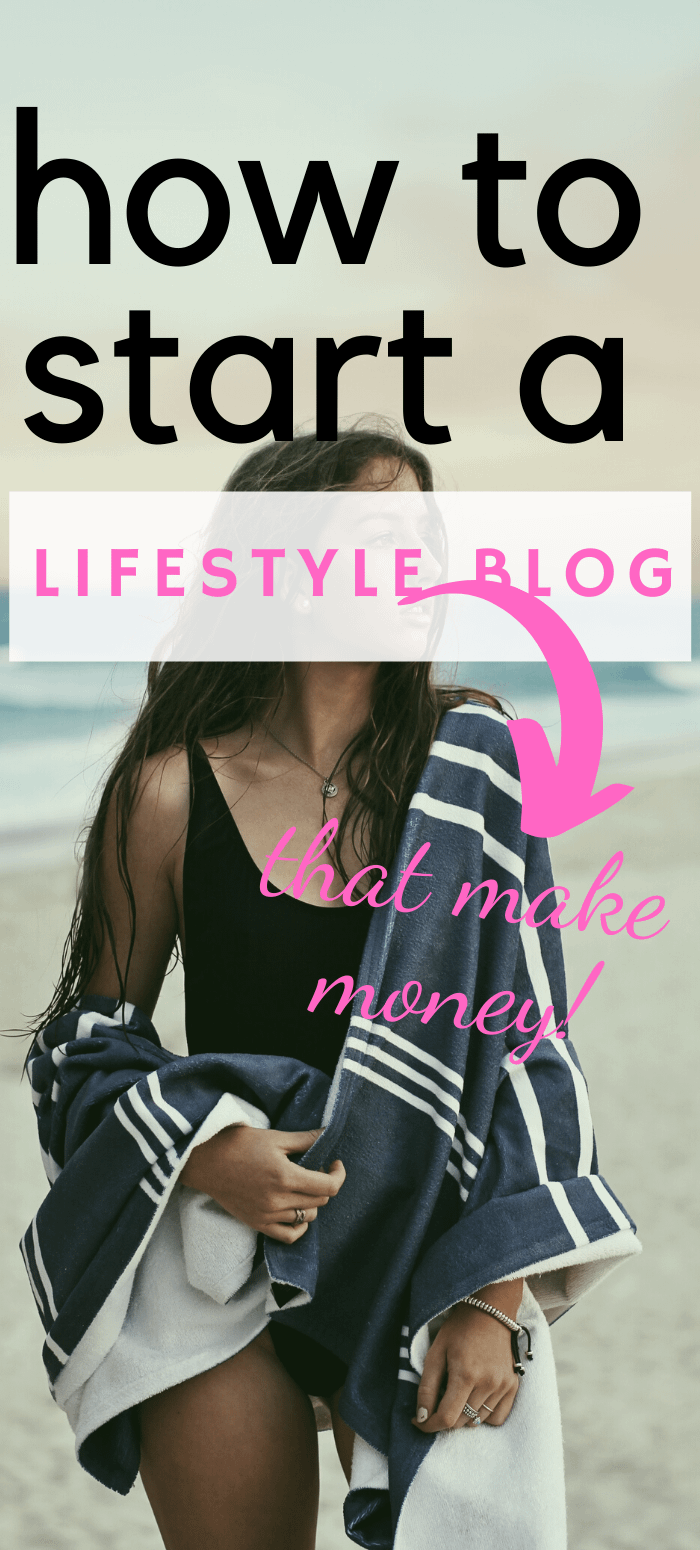 Starting a lifestyle blog can be difficult for new bloggers, but it is one of the highest-paying blogging niche. The reward for the blogger who chooses a lifestyle blog can be affiliate sales, sponsored post, AdSense, or selling ebooks.
Due to the people's misconception about lifestyle blogs, most new bloggers focus on other blogging niches like:
Food blogger
Travel blogger
Parenting blogger
Tech blogger
DIY blogger and so on
Most bloggers start as a hobby and quickly turn it into a career because of the rewards when you turn into an authority in your niche. Lifestyle blogging niche is also like other niches.
In this article, I will share 6 steps to follow when starting a lifestyle blog; if you follow these steps, you can create your lifestyle blog.
What is a lifestyle blog?
A lifestyle blog is a blog where the writer tells their reader about stories in their life to help their reader know more about their journey. If you just are getting a new job, you can share your personal experience getting a job and what you feel about working in a particular place.
Since the writer tells a particular experience about their life, a lifestyle blog can contain other blogging niches.
Blogger is not limited to a particular niche, and when your follower increases, you can accept guest post on your blog from your readers.
Starting a lifestyle blog
Everybody wants to be heard, and your blog can be a medium for you to express your mind freely.
The best part of being a lifestyle blogger is that brands would reach out to you to review their products and services. This can be another way to make money from your blog. You can read my guide on how to create media kit when reaching out to brands.
How to start a lifestyle blog
Starting a lifestyle blog is like any other blogging niche. You have to research properly before starting. Luckily for you, I would explain six steps to take when starting lifestyle blogs.
1. Choose what your blog is all about
This is the very first step that prospective bloggers to consider when starting a lifestyle blog. A lifestyle blog is very wide, and you can write any topic you feel comfortable with. However, you can choose a particular topic to write about.
You can check out the best lifestyle blogs to know what your new blog is all about. Write down all the ideas in a notepad. You can also check out their blog design and layout.
2. Choose your domain name
Domain name is the blog address that your reader who type in the browser tab to access your blog. With so many free domain name, you should be able to find the domain name of your choice for just $0.99 a year.
If you want a premium domain name or domain name registered by a domain flipper, you have to cough out a huge sum of money.
Buy the .com extension of your domain name because most readers will assume your blog end with .com thereby losing readers.
Check out if Google and AdSense ban the domain name. If the domain is banned, Don't bother buying the domain name because Google won't index the domain in their search console, while if Google AdSense bans the domain, you can't monetize your blog.
Check out USPTO to avoid copyright issues. If the domain is geolocation, you can check your country's copyright law.
Make sure that your domain name passes the radio test. Radio test means that people will be able to accurately write down your domain when they hear it the first time.
3. Choose your blog platform
Free blog platforms like Blogger, Tumblr, or wordpress.com can be used on your blog. You don't pay money when you choose a free blog platform. The only downside is that you are not in control of the blog. The blog platform can delete your blog if you go contrary to their service term.
Professional bloggers make use of the paid platform. The best blog platform is WordPress because of free and paid plugins to improve your blog.
4. Choose your blog host
Web hosting companies like Bluehost, or interserver, offer free domain names alongside their Wp hosting.
The web hosting you choose should be:
Cheap and easy to set up.
Come with a free SSL certificate to make your blog secure.
Fast loading time to improve your blog engagement. Google favors sites with fast loading times with higher ranking in SERP.
99% uptime. This means that your blog will be available all day except when the hosting performs periodic maintenance on their server. You can also use Cloudflare on your blog.
Customer service to help you when you encounter any problem.
Regular backup of your blog.
The hosting company you choose depends on your choice.
5. Install WordPress and design your blog
After buying your web hosting for your blog, the next step is to install WordPress. Your web hosting company will send necessary information like DNS, password, and username.
Access your Cpanel with the username and password. This is the backend of your blog.
This will display a lot of tools. You only need to scroll down to the software tab. If you don't know what to do, you can contact your hosting customer service to help.
Go to quick install and look for WordPress.
Click on WordPress and follow the instructions.
Once you finish the installation, you have to wait for a few hours so that your hosting company will populate your domain.
Copy your username and password to access your WordPress backend. This is where you will be posting your articles, pictures, and video.
Suppose you are using the domain provided by your hosting company. You don't have to change your DNS. If you buy your domain from a domain registrar like NameCheap and Godaddy, you need to change your DNS to the one provided by your host.
Install theme and create your pages like about me, contact me, and so on.
Install WordPress plugins on your blog.
Customize your blog to your satisfaction, and if you don't know how to go about this. You can make use of a good web designer.
6. Publish your first post
I recommend that you choose a web designer to design your blog. This will help you eliminate the trial and error method, and your blog will look professional.
Your web designer will help you:
To create different pages on your blog.
Change the permalink structure of your blog.
Install SSL certificate on your blog.
Create and submit your blog sitemap to search engine consoles like Google, Bing, Ask, etc.
Install a mobile-friendly theme on your blog to attract more mobile users.
Install all the necessary plugins for the smooth running of your blog.
The very next step is for your to write your very first post. Since there is no guideline in a lifestyle blog, just find something personal to write about, and when you are done, share the article with your friends and family.
Starting a lifestyle blog can be difficult, but if you are determined. You can make it work. Make sure that you write about what you are passionate about.