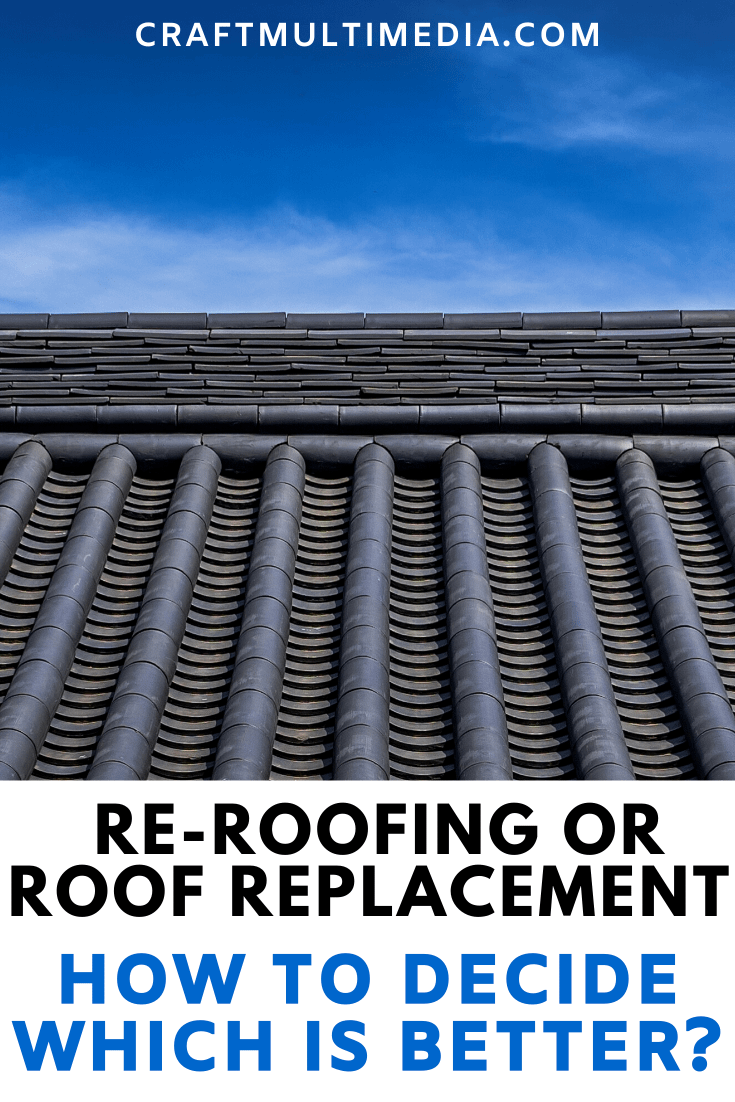 Your roof is among the biggest investments in your home, but when done with the help of professional roofers, it is also the part that yields the highest return on the investment. However, there are situations that lead to roof damage that requires immediate attention.
In most cases, the solution to such issues is restoring the roof. But, how? Now, that's the bigger question as there are two basic ideas: re-roof or roof replacement.
If you have been in the same situation before or are experiencing one now, we have got a clear comparison of re-roofing and roof replacement in any area in the country.
What is Re-roofing?
Re-roofing is one the cheapest and quickest fix to roof restoration. In the process, a new shingle is placed on the work shingles to get back the old look and provide protection against leakage and further damage of the roof.
If you have a roof with a single layer of shingles, re-roofing is an ideal option for you. If not, re-roofing or third layer installation on the already two layers of shingles is prohibited in the building codes. In such cases, full roof replacement is the option left.
Advantages of Re-roofing
As re-roofing doesn't demand extensive labor, time or materials, it is a highly affordable option for roof repair.
The process doesn't involve entire roof replacement, which makes it the quickest of all roof restoration techniques.
Disadvantages of re-roofing
Most houses have double-layered shingles on the roof, that prohibits installation of the third layer for re-roofing.
It may not last long in comparison to complete roof replacement.
The process is not recommended for metal roofing.
As the process doesn't involve lifting of the old shingles, it is not possible to know if there is any damage underneath, such as sagging or rot. It means the new shingles' layer will not actually fix any serious issues.
What is roof replacement?
Roof replacement is a process of roof repair/restoration in which the entire roof is replaced – the old shingles are removed, exposing your deck. The deck is layered with felt paper to protect it from harsh elements or water. The ends shingles are installed on top of the felt paper or underpayment for the new roof. Opting for a complete roof replacement in Vaughan lasts for more than 20 years or even more.
Advantages of full roof replacement
Complete replacement of the roof is long-lasting as compared to re-roofing.
No matter how many layers of shingles you have on the roof, roof replacement is always a possible option.
In contrast to re-roofing, roof replacement ensures a safe and stronger roof.
It saves your money as it enables you to detect the early signs of sagging and rotting due to water damage to your deck. As such, you save a lot of money on multiple re-roofing or other roof repair methods.
Disadvantages of roof replacement
Replacing the roof entirely requires more time, labor and materials, which makes it a costly option.
Deciding which is better – re-roofing or roof replacement in Vaughan
The roofs are made of Asphalt shingles and it can last 20 to 30 years, depending on weather and the material of the roof. But unwanted accident can reduce the life of roofs. Therefore, according to situation, you should decide what will be better for your re-roofing or roof replacement
If you notice minor leaks or any such issues with your roof, but the roof is in good shape overall, you can go with the option of re-roofing. In case of having a single layer of shingles on the roof, you can opt for re-roofing for roof restoration.
But in situation where only a small portion of the roof is to be restored or repaired, re-roofing is not a great idea because it might leave the entire roof uneven.
In cases when the deck starts showing signs of major damage like sagging or mold growth or huge amounts of mildew, the deck cannot be repaired and would require a full roof replacement. It can also be a good option if you just want to maintain the pristine condition of the roof. Once the old materials are completely removed, the roofer will look for any signs of damage. The professional will repair any defects and give you a sturdy and strong roof, offering peace of mind.
If you are considering the cost as one of the factors to decide between the two roofs restoration process, you can have a quality roof by re-roofing. But, for long-lasting effects, roof replacement is the best option.
In a Nutshell
We hope you are now aware of the best option between roof-repair and roof replacement. Based on the extent of damage and chances of any future issues, you can make a wiser decision. Roof replacement can last for around 20 years or even more.