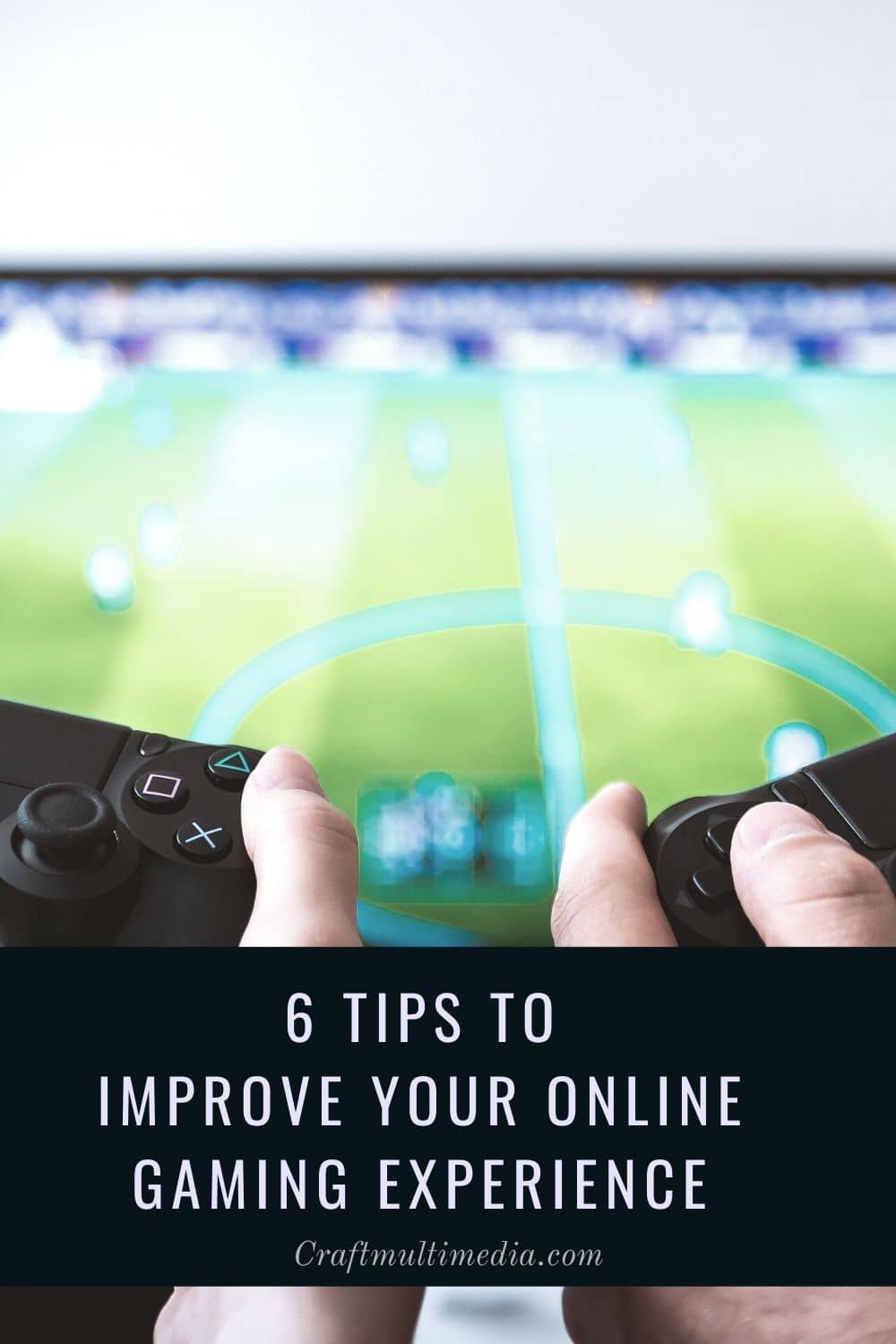 The world of online gaming is increasing at the moment, and with the launch of the Sony PS 5 in December, the online gaming experience is immense with a faster processor, 4k resolution, and much more. In this article, we will discuss tips on how to improve your online gaming experience.
The online gaming experience can be challenging to set up as a first-term gamer; only a few gamers can claim to have a positive online gaming experience the first time. This is why we are going to focus on a few tricks and tips to improve your online gaming experience.
6 Tip To Improve Your Online Gaming Experience
One major advantage of online games is that you don't have to be physically present with your friends or family before playing an online game; you can participate in an online tournament, become the champion of the world, and defeats opponent thousands of kilometers away from you.
1. Upgrade Your broadband Internet
Online gaming requires an internet connection before playing a game, but not all broadband connections will allow you to play the online game smoothly without lagging. Before upgrading your broadband, you need to check your internet speed to know whether your broadband internet can give you a smooth online gaming experience.
Ping requirements vary from game to game. While some games can be played with less than 100ms, other games might require 20 ms for a smooth and responsive experience.
Less than 20ms – If you want to have a smooth gaming experience, you should stick to a ping rate of less than 20ms. The visuals are crisp and responsive gaming experience without glitches.
20ms – 50ms – At this range, you will experience smooth and responsive gameplay. This is the most common ping rate among gamers.
50ms – 100ms – You may experience occasional lag depending on the game you are playing, the server, and your settings.
100ms – 300ms – You're likely to encounter low responsiveness coupled with lags and glitches.
More than 300ms – Disrupt your gaming experience with constant lags and glitches; you will likely get frustrated playing online games.
2. Play Game On Your Mobile Browser
Improve your online gaming experience by playing games on your mobile browser. You can play this game at work or at home right from your phone. Plays have a lot of free online games that you can choose from.
3. Buy a 4k Resolution Tv or Monitor
Enjoy sharp and crisp resolution when you buy a tv or monitor with 4k resolutions. Game console like PS 4 Pro, PS5, and XBOX S Series offers a 4k gaming experience.
4. Close All Program Using Your Broadband Connection
Running multiple programs at a time will affect your internet speed which later disrupts your gaming experience with glitches. Close all unwanted programs when you are playing an online game and only open essential programs to improve your gaming experience. You should also pause your download when playing games online.
5. Select Server Near Your Location
Another effective towards having a smooth gaming experience is to select a server near your location. While not every game provides the setting, you should know whether your game offers the option to choose a server location.
6. Use Virtual Private Network VPN
Many Internet Service Providers (ISP) use data throttling to limit how much bandwidth you get on your device. Using VPN prevents ISP from tracking your online activities, thereby preventing them from throttling your bandwidth.