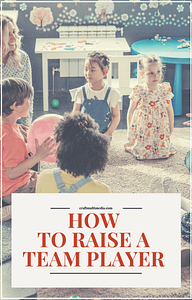 We all like a good sport. A team player that we can get along and work well with. Being able to work in a team is a valuable skill as most careers and areas of life involve collaboration of some sort. It takes the ability to put your own needs aside sometimes and an awareness of those around you. Here's some guidance that was shared with us by a prep school in Northwood.
Encourage Them to Take Up a Sport
Sport is a good way to teach children about team dynamics. It can be fun and provides them with the opportunity to work with others towards a common goal. They require a leader too which can help them to develop their leadership and management skills.
Communication plays a big role as a team player needs to be able to understand the needs of their team and vice versa. Whatever you can do to develop and strengthen these particular skills will help. One way in which you can do this is by engaging in frequent conversations with your child. A place that you can start is their day. You can ask them about what they got up to and anything interesting that they have learned.
Everyone has their strengths and weaknesses in a team. They have their own personalities and attitudes that can clash too. Teaching your child to respect the differences between themselves and others will help to ensure that they can work well with their team members and understand them better.
Sports and other team related activities require effort from all parties to do well and accomplish their goals. Setting them outside of a group setting can help children as it can create a growth mindset and desire to work hard.
Every child should be a team player which help them to improve their academic performance, social skill, communication skill and interpersonal skill.