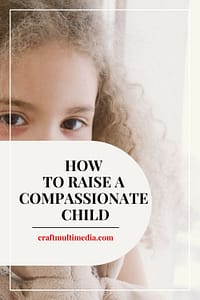 Compassion is something you can help your child with throughout their lives. It's part of what makes your child know how to manage problems, face adversity head on, and improve their resilience skills as well. Being compassionate shows your child how to be thoughtful, honest, and respectful towards others, even if they don't know them.
In this guide from a private school in the West Midlands, here are some ways you can help your child learn to be compassionate.
Be compassionate in front of your child
A good way to show your child how to be compassionate is by simply mimicking those same actions in your own life. Children tend to model their viewpoints and thoughts around what you do each day. If you can show acts of kindness in front of your child then they're more likely to be able to pick up your mannerisms and be able to follow all that you do.
Point out bad behaviour
If your child is behaving badly, then you need to point out to them what they've done wrong and how they can remedy that. If they're never told how to improve on their behaviour then they'll continue to do it, since they won't ever know the difference. Show your child how to be respectful while reminding them of the consequences they can get into if they continue to be mean and hurtful towards others.
Point out compassion you see in daily life
Another child, or an adult, could be showing how they are compassionate towards others in public. Any time this happens you should show your child how they can do the same in their own way. Ask your child what they think about what just happened in front of them – do they feel happy about what they saw? This is a good indicator of your child understanding body language and communication in others.