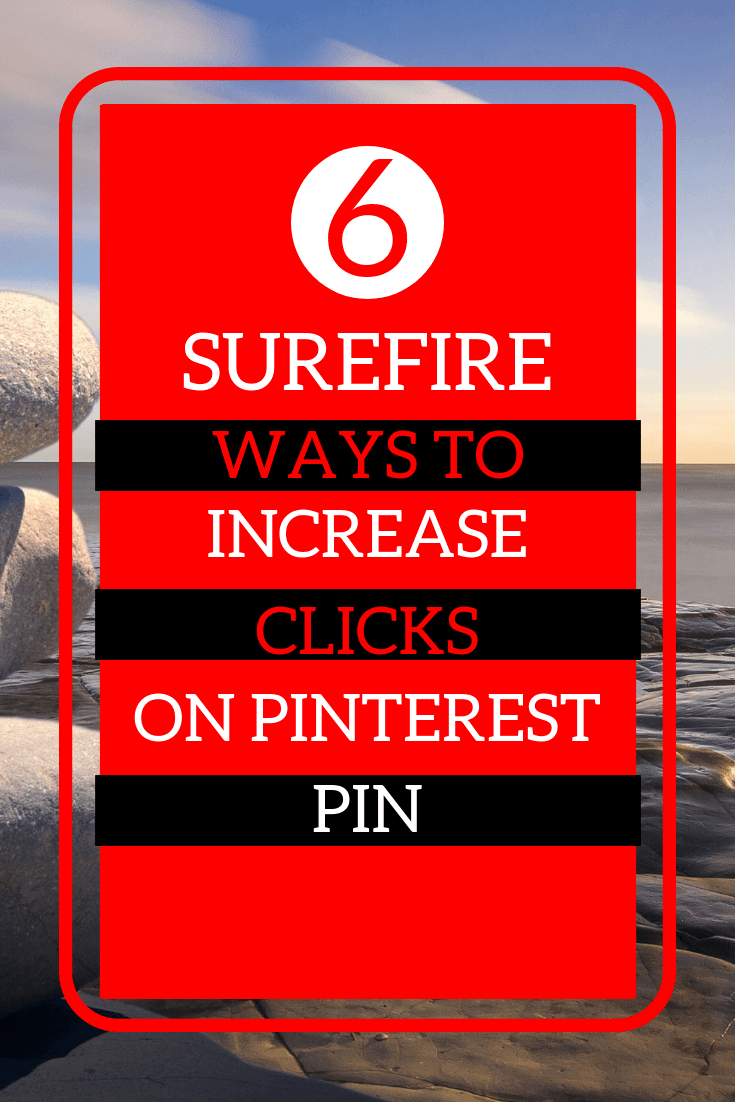 How do you get traffic to your blog? Are you using Pinterest to drive massive traffic back to your site? Or do you want find out the exact pins that getting the most impression and clicks and or do you want to know tips to increase your pin clicks?
If you are reading this guide, I am sure by now that you know that Pinterest is the main source of traffic especially for new bloggers.
If you don't want to waste your effort in blogging, you need to consider Pinterest strategy for your blog.
What Is Pinterest Strategy For Blogger
Pinterest is a social networking site that encourage people to share new ideas in form of pin to their board ( this could be personal or group board) and repin other people idea that they love.
What set Pinterest apart from other social media sites is that Pinterest work like a search engine. This means that you if you follow pinterest strategy there is a higher chance that your pin will show up when people search for query or keywords.
Think of Pinterest like Google and follow every Pinterest tips to increase your pin impression and clicks.
Why do blogger like Pinterest
Unlike Google, where new blog takes some time before showing on their search engine, Pinterest makes it possible for you to send massive traffic to your new blog.
This is the main reason why a lot of people love Pinterest and every new blogger should consider Pinterest as part of their blog traffic strategy.
How To Get Started On Pinterest
To get massive traffic to your site is very easy and free, all you have to do is follow my guide where I show you how to start using Pinterest strategy.
The very first step is for you to have your blog. You can start your blog for free using free blogging platform like blogger which is owned by Google. It is alway better for you to stick with wordpress.org for your blog. All you have to do is buy your domain name from domain registrar, web hosting for as low as $5 a month from interserver ( Interserver let you pay on a monthly basis).
Reach out to a competent web designer to design your blog to your taste. You can find freelance web designer on fiverr to design your blog. Make sure that you check out their previous work before giving them the job.
Head over to Pinterest to create your business account or your can convert your personal account to business account. Business account gives you opportunity to track your pin impression and clicks which will be vital when you want to increase your pin clicks.
Verify that you are the owner of the website and adding pinterest meta tag to the header of your blog.
Create your personal board where you will add your pin. You can create a personal board and name the board "Bloggers making money" where you save pin about bloggers making money.
Join Group board to increase the reach of your pin.
Create pin worthy image using online tool like Canva. Canva make it easy for blogger to create pin that follow pinterest size.
Pin your image to your personal board or group board either manually or you can use Tailwind to schedule your pin automatically. Tailwind offer free month subscription for bloggers and entrepreneurs to automatically schedule their pin.
How to increase clicks on your Pinterest pin and traffic to your blog
Now that you have pin your image to your board. The next step which is crucial if you want to increase your blog traffic is find a strategy that increase your pin clicks.
If you focus your attention on increasing your pin impression and pin saves, you discover that your blog traffic will be low.
This is as a result of Pinner saving your pin instead of clicking on your link. To avoid that we are going to look at how you can increase your pin clicks.
What will you get if your pin click increases.
1. Your pin will be visible to a lot of people who are interested in your topic.
2. This will surely increase your blog page views.
3. Increase blog traffic will increase your blog revenue and you can join Mediavine instead of Google AdSense.
4. You will get consistent blog traffic without spending too much time promoting your blog.
5. You can create pins that are likely to be converting.
Let get started on how to increase Pinterest pin.
After pinning for some time, you discover that some pins are converting better with higher number of impression, save, and clicks than other pins.
This mean that your audience like the pin design and headline and are more likely to respond to similar pin.
If you want to find the pins that are getting the most click out of all your pin is very easy.
Head over to Pinterest Analytics (this is why you need to have a business account). Click on the activity on your website and you will see different tabs. Choose "clicks " and your pins from your website that getting the most clicks will be displayed.
Select the two best pins and look at the pin design, headline, keyword and hashtags.
Head over to Canva and create new image using the pin design, headline.
Pin your new image to your personal board. Don't forget to add your keyword, hashtags and pin link in your pin description.
Repeat the process every day by creating new image and saving the image to your personal board.
If you follow all this steps, you should be able to find your best converting pin and create new pin to increase your pin click through rate.
Five tips to improve pin click through rate
Pin size should follow pinterest guideline. The most commonly used pin size is the 600 x 900. If you use Canva to design your pin, you won't have any problem at all with pin size.
Catchy headline should be use on image to compel Pinner to click on your pin link.
Pin description should include keywords and hashtags to increase pin impression. Pinterest is a search engine and with right keywords, your pin would be on the front page of Pinner when they search for keyword.
Image should be clear and visually stimulating to catch Pinner attention.
Fonts and colour use should be clearly visible to Pinner.
Are you using Pinterest analytics to find pin with high click through rate? Or are you using Pinterest to increasing your Pinterest monthly view? Share with us your experience!