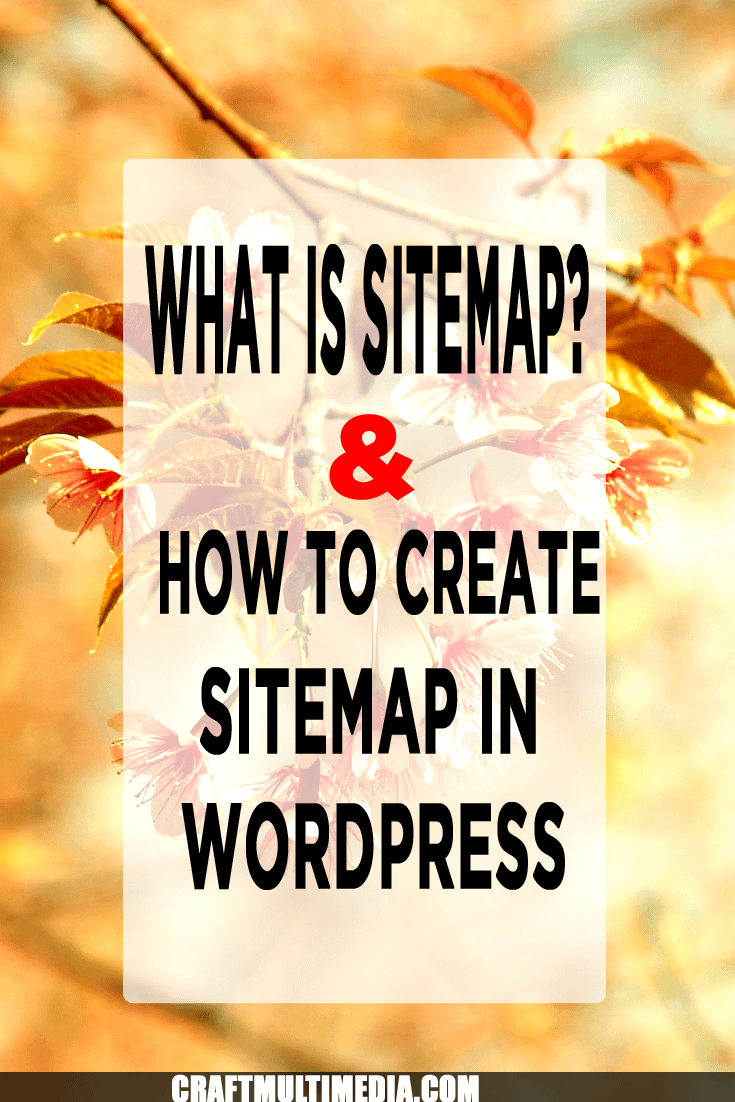 Do you need a sitemap for your WordPress website, and you don't know what a sitemap is all about and how to create sitemap and submit it to search engines like Google, Bing, Ask, Yandex.
This article will let you know what sitemap is all about and how to create sitemap for free using Yoast SEO.
What Is Sitemap?
A sitemap is the list of all posts and pages on your site that visitors can access The search engine robot can crawl and index to display your site post and pages when users ask questions about your website.
Sitemaps are created in an XML version, and when you submit the sitemap to search engine, it helps the search engine to understand what your website is all about and the pages that they can index and crawl, and the pages that you don't want search engine robot to index and crawl.
Do You Need Sitemap?
Since I have covered what sitemap is all about, you might be wondering if you need a sitemap for your website or not.
For a newly created website or blog, the best advice is to create a website's sitemap and submit it to the search engine. If you are thinking of getting any organic traffic, a sitemap is important because it helps search engine robots to understand your website better.
For an established website that has already created and submitted a sitemap to search engine, It helps them understand if the search robot is crawling their site accurately or if some part of their page is not indexed by search engine robot, they can resubmit the pages to be indexed again.
If you discover that some post on your website is not crawled and indexed by the search engine, it can affect your ranking in SERP.
How to Create Sitemap in WordPress
I am sure that your website is built on WordPress and not another blogging platform. The next step is to create a sitemap for your site. If not, quickly migrate to WordPress and use Bluehost to host your site.
You can use many plugins to create a sitemap in WordPress, but sometimes this plugin does not work correctly.
The best plugin to create a sitemap is Yoast SEO. This plugin helps you create a sitemap and properly SEO your post to achieve a high ranking in the SERP.
To create your sitemap, you need to install and activate Yoast SEO. If you don't know how to install Yoast SEO, read the free guideline here.
Go to Yoast SEO in your WordPress dashboard, click on General>feature, look for XML sitemap, and click on enable XML sitemap functionality for your website. Click on Save after you configure your XML setting.
You have created your XML sitemap, and Yoast SEO will display your XML sitemap alongside your domain name https://craftmultimedia.com/sitemap_index.xml.
How to Submit Sitemap to Google
Some search engines can crawl and index your website by submitting your sitemap. The problem is that you won't be able to know the number of pages that they crawl and index.
To submit your sitemap to the Google search console, you need to sign up with your Google account with the Google search console.
After signing up, the next step is to add your website; click on add site button and enter the URL of your website.
The next step is to verify your website to check if you are the owner of the website or not. There are different ways to verify your website, but adding a meta tag to your website homepage is the easiest.
On a new page, open your WordPress dashboard, install and activate the All meta tags plugin, go to setting and Copy the meta tag code, paste it in the box provided, and click save.
Go back to the Google search console page and click on verify. It will display a congratulation message to inform you that you have successfully verified the ownership of your website.
On the Google search console dashboard, since you don't have a sitemap of your website, it would look empty; look for add sitemap button.
Click on Add sitemap button and submit the sitemap of your website that you created using Yoast SEO.
It takes some time before Google crawls your website. After Google crawls your website, it will display a list of link points, the number of pages crawled and indexed, and errors about your website.
The amount of data that Google Search Console display would increase as your website get older. The data would help you improve your ranking position, the number of backlink of your website, and your ranking position in the SERP.
I hope you now understand what a sitemap is and how to create a sitemap using Yoast SEO and submit the sitemap to Google Search Console. If you have any questions, let us know in the comment box below.