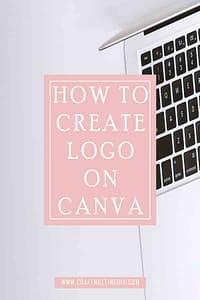 Creating a logo for your blog is very difficult for the new blogger who wants to create their logo and doesn't have money to pay a graphics designer. Even if you have well-written content, visitors' first impression when they visit your blog is your logo. This article will focus on how to create logo on Canva within a few minutes free of charge.
If you don't have any professional experience in graphics design, creating a logo tends to be very difficult, the logo looks outdated and poorly designed. The time spent designing the logo can be used to improve your blog design and write better content for your readers.
Look at different companies and their logo, and one common thing is that they always stand out, pass meaningful information about the companies to the general populace, and are pleasing to the eyes.
I can't forget the first time I created a logo using Adobe Photoshop. The logo was poorly designed, so I had to look for a better option online before I outsourced the logo design on Fiverr because the project was urgent for some money.
During my research online, I found a very useful tool that I can use to create logos, banners, and other designs related to my blog. The tool is called Canva.
The article will focus on how to create a perfect logo for your blog without spending a dime; I have been using Canva to create logos with no graphics design experience; you can check out the logo of my blog. I used Canva to create the logo, and it looks great. It means that you can create your logo, and people will love them on Canva.
What is a logo?
A logo is a symbol, letter, or design that organizations use for people to identify the products, services, and brands in the market. There are millions of logos worldwide, which signify different meanings for each organization. Think of your blog as a business firm where you help people by solving their basic problems depending on the blog niche you focus on, and you need to have a very clear and well-designed logo for visitors to see when they visit your blog.
Your logo is not limited to your blog design, as you will use it to promote your blog on different social media platforms and your online presence and offline advertising. You need to have a well-designed logo, which you can do for free on Canva.
There are different methods that you can use to create your logo for your blog:
Outsource the design to a graphics designer. If you don't have one, check Fiverr out and look for a designer with a positive rating and check their previous work. If you like them, you can contact the designer and explain your idea to them.
Design it by yourself on Adobe Photoshop or graphics editing software. You need to have intermediate knowledge of this software before creating your logo. If you don't have a prior working knowledge of this software, don't bother using it, as the logo would turn out
Do it yourself for free on Canva is the last option. Though there are different websites that you can use to create your logo online, canva is the best.
This tutorial will focus on Canva because it is free, and you can be through with it in 5 minutes which is impressive because you don't need to have prior experience before you can use Canva to create logo.
The first step to type canva.com is your computer browser; you can only access their full feature when using your computer instead of your phone. You need to create an account with them using your email or your social media accounts like Facebook, Twitter, and Google.
Once sign up, you get to access the homepage, where you will need to choose the work you want to do. Since we are creating a logo, look for where the logo section is and click on it.
If you don't have any idea about the logo you want to create, you can look at other people's logos on Canva and edit their work instead of starting from scratch. You do this by removing some unwanted part from the logo and replacing it with your ideas.
Canva lets you upload pictures from your computer if you want to use your pictures during the logo design; you can upload the pictures or look for free and paid stock pictures in the templates if you need the picture when creating your logo.
After you finish creating your logo, the next step is to download the logo to your computer. Canva asks if you want your newly created logo to be visible to another user who wants to create their logo. If you don't want people to know that you use Canva to design your logo for free, click no and download your logo.
There are different graphic designs that you can create on Canva, and you don't have to pay anyone as it is free and easy. Suppose you are planning to start your blog today and you don't have money to spend on a graphics designer to create your logo. In that case, you can try Canva out for yourself, even if you don't have a blog yet, you can start by creating different logos, and one day when you are ready to start your blog, creating logo won't be too hard for you.