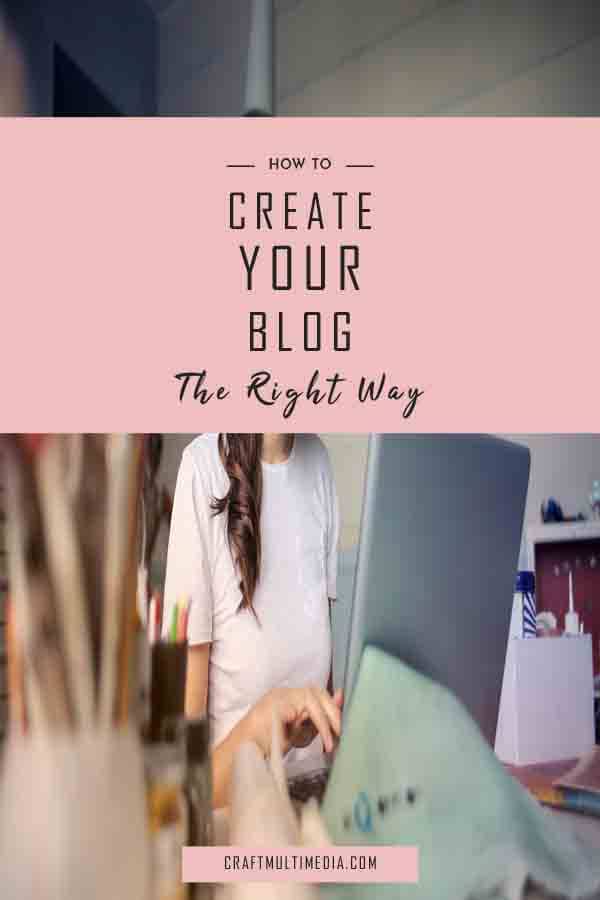 Do you want to know how to create a blog? Or are you looking for tips on how to create a blog by yourself using the DIY route? Then check out how to create a blog within five minutes and become a professional blogger.
With so many different blogging options or platforms to create a blog – the platform includes both free and paid platforms; commonly used platforms for creating a blog include free platforms like wordpress.com, blogger.com, and tumblr.com.
While paid platforms, including wordpress.org, joomla.com, e.t.c, can be used to create a blog ranging from a content blog, cooking blog, dairy, and website for your business.
Bloggers are creating new blogs for their projects; the platform they use depends on the project, the technical know-how of the blogger, and the cost of creating and running a blog. Finding the right domain name for your blog or business is the first step you must consider when starting your blog.
If you don't know anything about domain names, I have already covered the a-z of domain names; you should read and understand the steps to find the right domain name before starting your blog.
WordPress is the most used platform globally, with more than 27% of blogs using this platform. It is simple and easy to use and comes with both free and paid plugin that makes your blogging experience easier and faster. I use WordPress to create a blog, including this blog.
Paid Platform versus Free Platform
This chapter focus on the benefits of using paid platform instead of a free platform and why people still use a free platform. Blogger.com is the most common free platform. When you use this platform for your blog, your blog address is healthwise.blogspot.com which fails the radio test and is hard to remember.
You can still change the blog to appear professional by buying a domain name from Namecheap for your blog and changing the DNS name server to Google. The blog address now looks like healthwise.com, which passes the radio test.
But the era of using the free platform is over. Most new bloggers prefer using free blogs to understand what blogging is all about and later migrate to the paid platform when they have some money to cover the cost of hosting and domain name.
If you are interested in a blog that is guaranteed to generate revenue, then you have to consider paid platform because:
The free blog sites is too long, which can reduce the number of visitors that visit your blog since the goal of every blogger is to get traffic to their blog using organic traffic, paid advertising, guest posting, and forum posting. There is a low chance of visitors clicking on your link because they don't trust your blog's credibility and authority. It doesn't matter if you have well-written content on your blog.
Your blog is not your own but technically the free platform you are using. They can block your blog if you violate their term and condition. This deprives you of your old visitor and loss of revenue because they can't access your blog, and you have to create a new blog and find new visitors to read your blog.
Unavailability of a domain name, when you want to move to the paid platform, you need a domain name for your blog. Your old blog address on a free platform like healthwise.blogspot.com becomes healthwise.com if you are the owner of the domain name healthwise.com. Since free platform doesn't need a domain name before you can create your blog, you might not buy the domain name on time from the domain registrar, or the domain name might be in use by another blogger, which means that you have to buy a new domain name for your blog. The sudden change of domain name can lead to a loss of traffic and revenue for you.
The only way to prevent this from happening:
When starting your blog on a free platform, buy the domain name that is exactly with your blog address, for example, the owner of healthwise.blogspot.com healthwise.com. And use the domain name when you want to migrate to a paid. You can use your domain name on a free platform like blogger by changing the domain DNS nameserver on your domain registrar.
Redirect your web visitor from your old blog to your newly created blog; this prevents the loss of old visitors to your blog because when they type your old address, it automatically brings them to your new blog instead of the old blog.
A free platform blog looks unprofessional and can affect your blog traffic. Blogger is the best free platform on the platform because you can change the blog address to the domain of your choice.
How to Create a Blog on Blogger
Blogger is created by Google as a free platform that you can use to create a blog or website depending on what you need. The platform is free to use, and you don't need to buy web hosting to host your blog.
Healthwise.blogspot.com is the blog examples address you create on Blogger; you can remove the BlogSpot from the blog address if you want a professional blog by buying your preferred domain name and changing the DNS nameserver to blogger.
Step by step On how to create your blog on blogger
Most newbies use bloggers for the first time and migrate to WordPress when they have more experience.
Go to blogger.com on your computer and sign up for a new blog by entering your Gmail and password or sign up with your Google plus account. If you don't have a Gmail account, you can sign up for free Google email.
Enter your preferred domain name, and if you don't have any idea of the domain name you want for your blog, you can read more about finding the right domain name for your blog. Don't use a domain name that is too long; the shorter, the better because the blogger adds BlogSpot to your blog address. Your blog address becomes blogname.blogspot.com.
Select the template you want for your blog; you can replace your blog with a free and paid theme.
The next step is to click on create button to create your blog; your blog has been created, and you still need to customize it by adding an about us page and contact us page.
Upload your logo to your blog's header; if you don't know how to create your blog logo, I have written detailed steps that will help when you want to create a logo on Canva. Head over to the layout of your blog and upload your logo.
Before posting on your newly created blog, create your about us page and contact us page. The about us page will tell people about the author and what the blog is about, and the contact us page will help your visitors contact you.
Create an account on Google search console and other search engine webmasters and submit your blog sitemap. This will enable your blog to crawl and index on their search engine, thereby getting organic traffic.
Sign up on Google analytics to monitor your blog traffic and improve your blog visibility.
You can still tweak your blog until you are satisfied with the blog design by removing and adding features. Until you are satisfied with your blog design, you have to write blog posts for visitors to read.
Make sure the blog post you publish on your blog are search engine optimized; this will enable you to get traffic from search engines. You can share your blog post with your family and friend.
Enable Google Adsense on your blog to earn money from your blog.
How to Remove BlogSpot from Your Blog on Blogger
Blogger is a blogging platform that you can use to create a blog for free; the only problem with using blogger is the addition of Blogspot to your blog address. If you don't like BlogSpot appearing on your blog address, you can use your domain name and change the blog address without affecting blogger login dashboard.
Buy the domain name from the domain registrar; you should buy a domain name that is exactly like your blog address.
Change your domain name's nameserver to point to Google nameserver; if you don't know how to change your domain nameserver, you can contact your domain registrar customer service.
Go to your blogger setting and redirect your blog address to your domain name.
How to create a blog using Tumblr
Go to Tumblr to begin your registration and input your email address, password, and username.
Enter your real age and click next to proceed to the next
Search for related blogs you are interested in, follow 5 blogs, and click next.
Add your blog title, blog description, and a blog photo, and click next.
The next is to verify your email by checking for email sent from Tumblr on your email address.
After verifying, you have successfully created your blog on Tumblr.
Customize your blog by changing the blog theme and creating an about us page and contact us page for your blog.
Change your blog address to your domain name by pointing your domain A record to 72.32.231.8 and go to your blog setting and look for "use the custom domain name," type your domain name, and click okay. Wait for 72 hours if the blog address has not changed to your domain name because it takes some domain registrar couple of hours to change your domain name.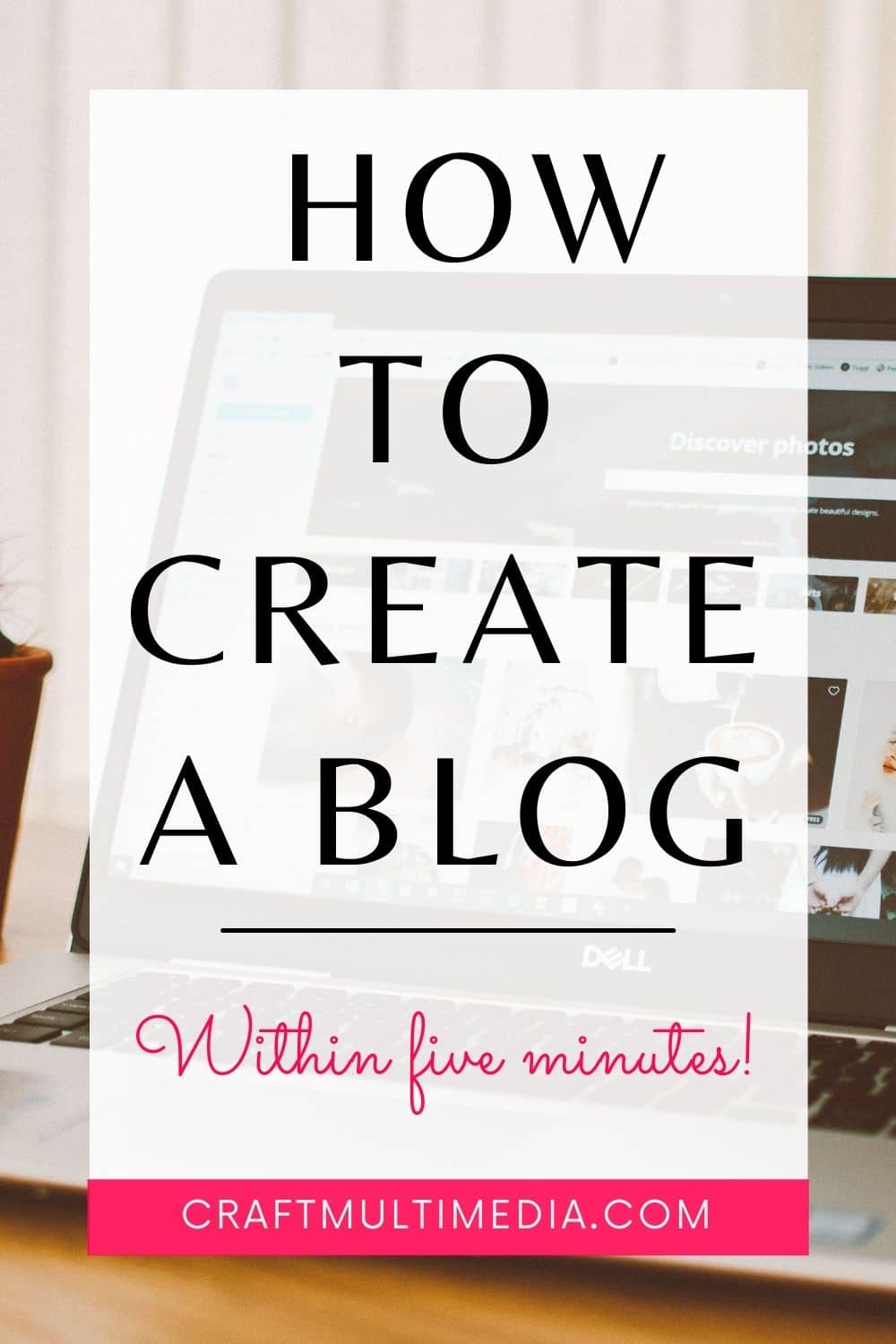 How to create a blog for free and make money using WordPress
WordPress is the largest paid platform in the market, trusted by professionals; this platform is estimated to be used by 27% of the blog and websites on the internet.
If you want to create a blog, WordPress is the preferred choice, with many free and paid themes, plugins, and scripts to help you when you are designing your blog.
Before using WordPress on your blog, you need to have a domain name and buy web hosting from a hosting company. I recommend that you use Bluehost when hosting your blog because:
Instead of buying a domain name from a domain registrar, Bluehost offers a free domain name and a cheap hosting plan. Carefully research the domain name that you want to use, type the domain name and the preferred domain extension (you should stick with com domain extension, if com is unavailable and you like the domain name, you can look for net, org, and biz extension of the domain name).
Cheap hosting plan, you are guaranteed that your blog will be online.
Excellent customer service to answer your question and help you if you lose your way during the installation of WordPress and designing your blog.
Thirty days money back guaranteed. If you don't like their hosting plan within the first 30 days of paying, you can get your money back.
Once you pay for your web hosting on Bluehost, you will be asked to choose your password, click on create your password and fill in the password you like.
Ensure that the password is secure, and remember your password because you need the password to access your Bluehost account.  The next step is to install WordPress; look for the WordPress icon on the admin panel and click install.
After installation, your blog is ready though the blog won't be visible until you change the DNS nameserver of your domain name if you use your domain name instead of the free domain name provided by Bluehost.
You can change the DNS nameserver of your domain name by logging in to your domain registrar, or you can ask your domain registrar how to change the DNS nameserver, and they will show you how to do it.
How to change DNS nameserver
You can follow the steps below to use Godaddy as your domain registrar.
Log into the GoDaddy.com Account Manager.
Select Manage Domains from the Domain Names drop-down menu or the Manage Your Account list.
Select the domain name you change the nameserver and then click change.
Under Choose your nameserver and click on Custom. Enter your updated name server information in the space provided
After changing the DNS nameserver of your domain name and installing WordPress from the Bluehost admin panel, the next step is to access the WP-admin page of your blog to design your blog to your taste. Type www.yourblogname.com/wp-admin in the address
How to change from HTTP to HTTPS
Google recently announced that blogs without an SSL certificate would rank lower than blogs with an SSL certificate. The blog and website look like http://goal.com, but with the change, most blog now looks like this https://goal.com. The difference between the two blogs is the presence of SSL, which makes it more secure.
Having a blog with an SSL certificate helps your customer have rest of mind when dealing with you and when giving you their details like email and credit cards; Bluehost offers a free SSL certificate for all blogs and websites that use their web hosting. If you have not turned on your free SSL certificate for your blog, an icon will look like an I inside a small circle.
Login to your Bluehost admin page and click on sites.
This leads to a page displaying "manage sites" and clicking on "manage sites."
Look for the security tab and turn on the free SSL certificate for your blog on the next page.
Wait for a few minutes and type your blog address in the search tab of your browser. There will be a green icon around your blog address. The icon looks like a green padlock; your blog is secured.
How to Design a WordPress Blog
Your newly created blog still needs some tweaking to suit your taste; the blog comes with a free theme that you can replace by buying a premium theme on themeforest.net from $25 upwards.
Ensure that the blog reflects the niche you want to focus on, and make sure that the blog is easy to navigate when designing your blog.
You should outsource your website design to a web design agency. However, web design agencies offer a pay monthly website design. The main benefit is getting a professionally designed website at a fixed monthly price.
You can upload your logo on the dashboard of your blog. If you don't know how to create a logo, you can outsource the logo or use Canva to create your logo. I have written a guide that will help you create a better logo using canva; that is free and easy to use.
Basic Plugin to Install On Your Blog
Plugin makes blogger's work easier; even if you don't know how to code or write a program, there are plugins that blogger use to create a blog from scratch, search engine optimization, and maintenance of the website. I will list plugins that every blogger should install on their blog:
Yoast
Mail Chimp
Author Box
Akismet
Elememtor Page Builder
Sumo Me
Smush It
Question and Answer
Can I use a free theme?
You can use a free theme when you start blogging; ensure that theme that you use on your blog is mobile friendly so that you won't lose mobile visitors. You can move to paid theme anytime you want.
Why Should I install an SSL certificate for my blog?
All blogs collect their visitor data like email addresses or credit cards. To give your visitors rest of mind, you should install an SSL certificate on your blog.
Can I move from a free platform to paid platform?
You can successfully migrate your account from a free platform like blogger to paid platform like WordPress.
Following this guide will help you create a blog by yourself by using the service of a web designer. You can also outsource to a professional to help you create a blog without stress.
Do you have any questions on how to create a blog? Let us know in the comments section below!