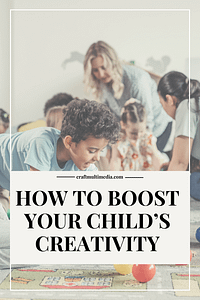 There's no such thing as an unimaginative person. We all have the ability to be creative, even if it's not in the traditional sense. The skill allows us to create entirely new, innovative ideas and is one that you can work on with your child. As its fundamental for other core thinking skills such as problem solving and critical thinking, there's a lot of benefit to helping your child strengthen this skill. Here are some activities that help to boost child's creativity from an independent school in Surrey.
Reading is one activity that will help your child in almost every aspect of their development. It's the easiest way for children to grow their vocabulary, helping them with comprehension and communication skills. It also simultaneously teaches them more about the world around them as books explore a range of themes and introduce them to new concepts. With this enhanced understanding they are able to form better ideas.
Gift giving can be challenging. You need to think carefully about the person that you're gifting – the things that they like, dislike and what they may need. This means needing to get creative. You can both also use your imagination and make something entirely unique. It's the thought that counts and a lot of love is put into handmade gifts.
While you may be following recipes, cooking takes a degree of creativity. Occasionally you will come across problems where you don't have the things that you need or make a mistake and need to improvise. Once they know what they're doing and have a general idea, your child will be able to help you and put their creativity to good use.
We hope that you found these child's creativity tips helpful. While you're here, why not take a look at some of our other parenting guides?