Working as a freelancer is a dream job for many freelancer because it gives you the freedom to be independent and you can work anywhere in the world. Your client is from different part of the world and you get paid for your service you need an international payment gateway.
PayPal is the leading payment processor that help freelancer to get paid anywhere in the world. The fees they charge is not huge but when you sum up all the charges, you will be looking at how to avoid paypal fees or reduce the charges.
PayPal is not limited to freelancer alone, several business also use the service of paypal in getting and receiving fund from their client and customer. The charges is small but the accumulation of all their charges in a month can run up to hundred and if not thousand of dollars depending on the size of the business. But this PayPal fees can be avoided.
How to avoid PayPal fees.
PayPal basic fee is $0.30 and 2.9% of each transaction fee and when you sum up all the charges in a month you can be losing up to $100. Freelancer can request for monthly payment as oppose to getting paid after every gig which would increase the paypal fees. Or freelancer can sign up with online marketplace like fiverr, upwork and so on and request to be paid monthly.
Joining online marketplace can increase your client base because people all over the world trust this companies compare to working as an individual.
Request to be paid as friends and family
If you can urge your client to pay you through paypal friends and family, you will reduce the transaction charge.
Instead of PayPal charging you $0.30 and 2.99% of transactions fee, friends and family is free. The only downside is that there is no payment protection for payment through friends and family and your client might find it difficult to use this method.
If you are able to convince your client to pay through friends and family, you are able to avoid paypal fees and you get the whole amount of money your client sent.
Change how you withdraw your money through PayPal
After the whole hassle of getting paid through PayPal, the next step is for you to withdraw your fund to your bank account. PayPal charge $1.50 if you request your money through paper check.
You can use Xoom to withdraw your money to your bank account, this make it easier to withdraw the money to any account anywhere in the world. Though Xoom charges $5 per transaction.
You can also request for PayPal Debit Mastercard for free and use this debit on any retailer that accept debit card. You can use this debit card to withdraw your fund, up to $400 a day though involve paying transactions fee and the exchange rate if your host country that you are withdrawing from.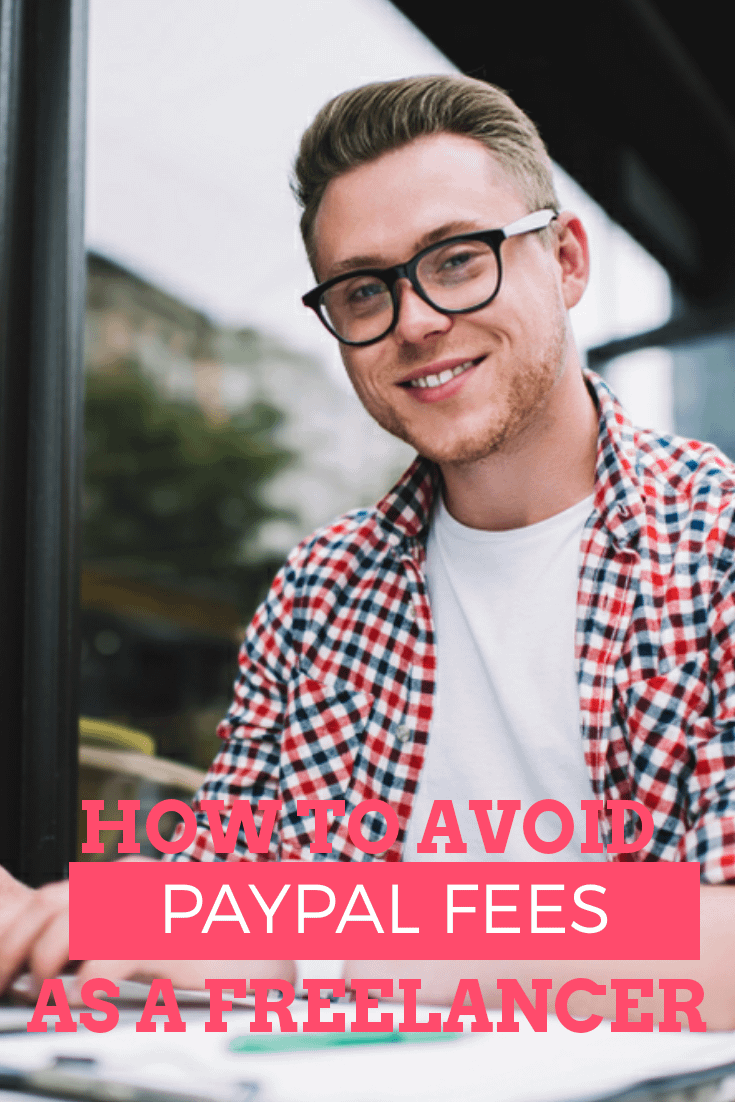 Create a PayPal business Owner
PayPal business account has it benefits as you can qualify for Paypal Working capital and PayPal business loan. This could help to improve your business outlook and freelancer can set up paypal checkout on their website to increase their conversion rate.
Add Paypal Fees to the fee you charge you client
Another excellent idea to avoid paypal fees is to include the paypal fee around 3 – 5% to the amount you charge. This way the client will be responsible for the charges and you can collect the full amount of money from your client. For example, freelancer that previously charge $100 for a gig, will request $103 for US clients and $105 for clients in other clients.
Request to be paid in a certain currency
One advantage of working as a freelancer or running an e-commerce business is that you client can be from anywhere in the world. Getting paid in your preferred currency will eliminate currency conversion markup charges. Freelancer that is based in US should request that their client that is based in Europe to pay them in dollars to avoid paypal fees.
Paypal makes it possible for freelancer to get paid, this has enable freelancer to increase their client base but the charges is the main drawback. If you try this six ways to avoid PayPal fees and you discover that you are still paying high transaction fee, you can consider moving to other payment processor.