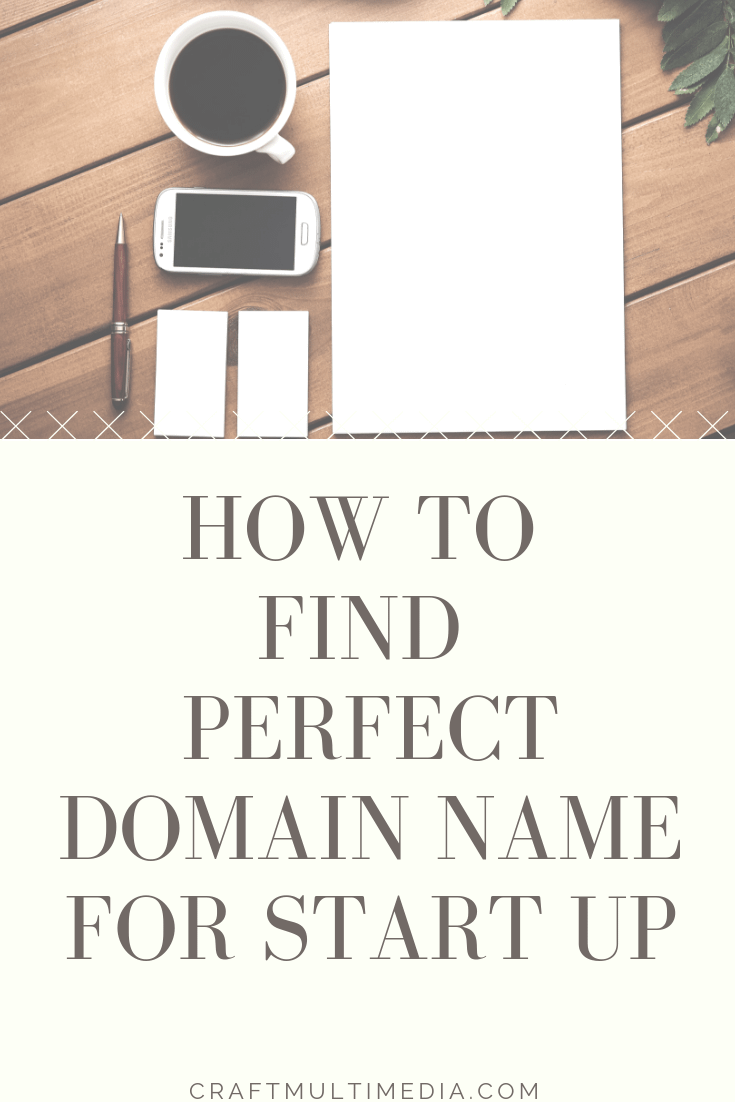 Are you thinking of starting your startup and in the stage of finding the perfect domain name for startup, or are you just passing through?
Finding the right domain name is the most important part of starting your new business, whether it is a beauty spa, music studio, or e-commerce store. There is the right domain for you, your business, and your brand. Think of your domain name as the first impression new customer and visitors see when they visit your website.
Having the right domain name positively impacts your business and your online presence as it directs them easily to your website, thereby increasing your chance of converting the visitor into new customers.
In this article, I will focus on different steps to find the perfect domain name for your startup or small business; following this step can help prevent future problems resulting from low or no ranking at all on search engines, especially Google.
New business or existing business that wants to create a website and have an online presence should focus on acquiring a domain name related to the business. A real estate startup should focus on having a common keyword related to real estate, and if you have a location in mind, the city or town should be included in the domain name.
Example
londonhostel.com
shortstay.com
dubaihomes.com
What is a Domain Name?
A domain name is an address that your visitor or new client type on the browser to access your website or blog. Think of your website as a newly built house in a vast estate full of different buildings. To let your friend visit you, they have to know your address and input the address to Google map to find the direction to your house.
A domain name can be of any letter, number, or hyphen and is used in conjunction with the domain extension. There are over 1000 domain extensions. The common domain used are com, net, org, or biz.
Com extension domain is the most sought-after domain extension in the market. According to namebio, domains with a domain extension of com are sold faster when compared with net, org, or biz.
This means that when you want to acquire a domain for your business, or a personal blog, ensure that the domain extension is com.
Six-Step to Take When Choosing a Domain name for your startup
If your dream is to have a domain name like facebook.com, amazon.com, or shopify.com for your business. There are six important steps that you must take before buying to avoid future problems. I have listed the six steps that you must take before buying your dream domain name, ensure that you follow the step one by one.
Always buy .com extension domain name
Com domain is the most popular domain extension in the market; an average visitor is likely to type com extension instead of org, net, or biz. Most big companies like Uber, Taxify, or Microsoft use com extension.
A new trend in the startup business is using service extension domains like .tech, .agency, .tv, etc. The domain name they have in mind is already registered and used by big companies or being offered for a huge sum of money on domain name marketplace like flippa, afternic, undeveloped, and so on. I'm not too fond of this trend because it often requires a huge sum of money to advertise offline and online to change human perspective and mindset.
Suppose an existing business is already using your preferred domain name in the same field. In that case, it is better to find another domain name to buy instead of buying another domain extension.
Buying a shorter domain name is always easier to remember for clients and prospective customers. Nobody will type in the domain name like capitaldigitalmarketing.com in the browser as it is longer to remember.
Back in the day, buying an exact match domain was one of the faster ways to rank a new website in Google search console until Google decided to change its search algorithm.
When you want to buy a new domain name for your startup, make sure that it is shorter so that new visitors can remember it easily and is pronounceable. You can pronounce the domain name you want to buy and ask your friend if they can spell it without error.
Avoid numbers and hyphens at all costs.
Imagine someone told you about a business firm whose domain name contains a hyphen or number, for example, cityof_david.com or city0fdav1d.com. There is a high chance you won't bother to visit the website even if they have an amazing website. Do not buy domain names with numbers and hyphens to avoid losing your customers.
A positive domain name can make your customer have a rest of mind when conducting business with you. The domain name should contain a dictionary word that has a meaning related to your business.
Research trademark and blacklisted Domains
It is very important to check your domain if they are free from trademark disputes or if Google blacklists them. Buying a blacklisted domain by Google would affect your search engine traffic, hurting your business and online presence.
If you want to check if your domain is blacklisted or not, visit check out this article by woorkup and visit USPTO to check if your domain has a trademark issue.
Social media username help in improving your online presence. Having an exact social media username as the name of your website makes you stand out and unique. This helps your business as new and existing customers can easily identify with your brand online.
Many websites that use the wrong domain name quickly find a better domain name for their business because some of the domain names are blacklisted by Google or have trademark issues. If you follow the step outline above, I am sure you will find the perfect domain name for your startup.
Do you have any questions on finding the perfect domain name for startup? Let me know in the comment box below.