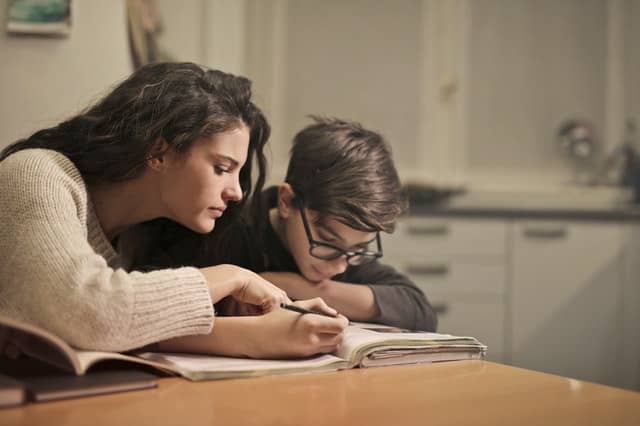 Creative writing may seem like more school work. But in truth, it is a form of expression that can be an avenue for your child to express themselves in a cathartic and imaginative way. That's why we have teamed with an Independent School in London to guide you through some things to consider when exploring creative writing with your child.
Whether that is reading aloud to them, or encouraging them to read to themselves, reading other works of creative writing is an easy route to inspiration for your child. Having a home that is rich with reading material will help a great deal, everything from adventure stories, to poetry and non-fiction texts. Reading more will help your children to understand structure, use of punctuation and character development, that they can then apply to their own work.
Asking your children questions either about the stories that they are reading or the ideas that they have in their heads is a way to actively engage their imagination. Ask them about characters they liked and why, what their favourite and least favourite parts of the story were, and push for them to think a little more critically about why something worked for them and other things didn't. This can help them structure their own thoughts and to what makes a good piece of writing work, and apply it to their own tales of fantasy.
This can either be a space that you share or one specifically for them, but having a designated place in which to write can help create a productive environment and help make creative writing feel like a special occasion. You should create space for creative writing in both a literal and figurative sense; creating space in your child's schedule that is just for them to work on their writing and expression separates it from school work and will hopefully allow them to realise that it is a time for them to get lost in their own worlds of imagination where anything is possible.