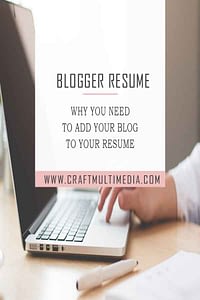 Blogger has turned their blog into a full-time business where they are making money monthly that is more than enough. With so many skills like freelance writing, social media marketing, Graphics design and so many more, it is time for you to include your blog in your resume and also your cover letter.
Blogger resume or blogger cv is like other professional resume that you can find when you apply for a job that is related to your skill set and you want to work for their companies, your blog would make you stand out from the rest.
You can instantly create a resume using resume creator app that Employers Love even if you don't know how to create resume.
Great Cover Letters
One-Click Designs
Multiple Formats
Win the job with a great resume! Sign up with your email address and create that unique blogger resume.
The use of internet has made it possible for young internet user using a blog, wiki, social media account to generate money by becoming an authority in their field and becoming social media influencer.
Social media influencer with large follower can include their social media profile in the resume, this makes it easier for companies to look at your profile, and if they find your profile engaging, they would hire you to become their social media handler. Including Instagram on resume to boost your resume.
Where would you put your own blog on a resume?
When you submit your CV for a job application, make sure that you add your social media link and blog URL. Make sure that the link is clickable; this would encourage the interviewer to check your blog out.
Include Your Blog in Your Experience
Blogger spends up to 4 0 hours per week to maintain their blog, write a newsletter, keyword research, and social media marketing. This experience should be added to your experience in your blogger resume.
For example, food blogger resume should like:
Founder and Editor – Food Blogger 2015 – Present
Food blogger is created to help food lover, chef, and food enthusiast to create food right in their kitchen.
I Create Content to help food lover, chef, and food enthusiast to create food right in their kitchen.
I handle the social media account of my blog by sharing my blog post to my social media account regularly using Tailwind for Pinterest Marketing.
I follow all the search engine optimization guideline to increase my blog ranking position.
I create newsletter and email campaign to build a healthy relationship with my follower.
You can change the responsibility depending on your blog; this would show that you have the experience needed.
How to put your blog on your resume
New blogger doesn't put their blog on their resume because they think their blog is not well design and the visitor to their blog is low. But don't get discouraged companies are looking for people with experience.
Blogger is rich with so many skill set which makes it easier for you to get your dream job. You can add your blog URL and social media account so that people can reach your blog easily and if they found out that you are the right man for the job, they would reach out to you.
You can add your blog URL in your LinkedIn profile and list your experience like SEM, Freelancer, Digital Writer, Web design and so on. When companies are looking for people with your skill set, they can check on LinkedIn and contact you for an interview.
LinkedIn is like a Search engine, so make sure that you include the keyword in your profile and write a compelling description to increase the chance of companies contacting you for an interview.
A blogger resume that you add your blog URL and social media account can make you stand out and increase your chance of getting that dream job.
Do you include your blog URL in your resume and LinkedIn account, let us know your experience in the comment box below.