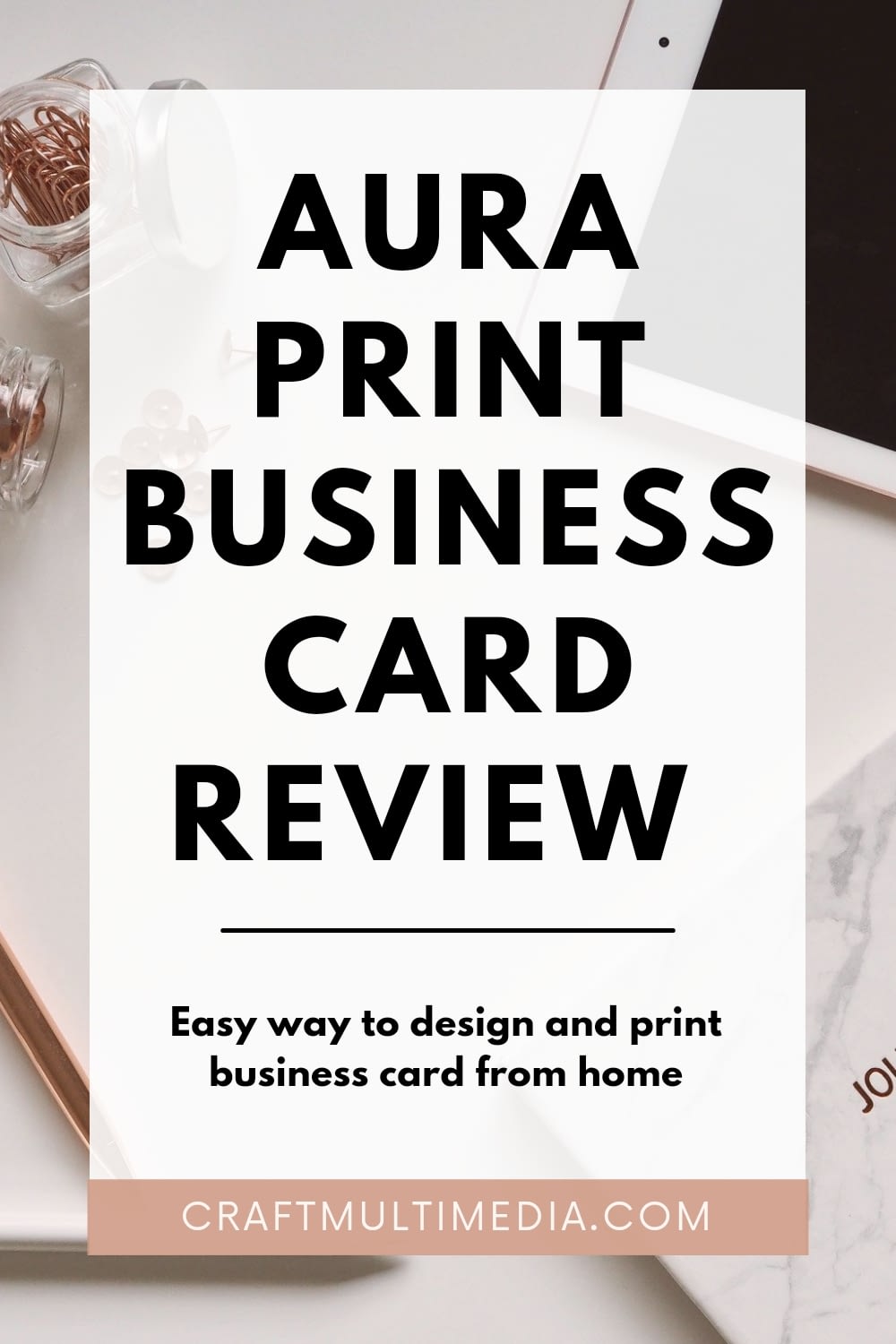 Business card is an effective form of marketing as it conveys important information about your business to a potential customer, but not every blogger has their blog business card. This article will review Aura Print business card and what makes it special?
Why Do You Need Business Card For Your Blog
With more blogger turning their blog into a full-time job and making thousands of dollars every month, having a business card is very important. This makes it easy for you to introduce yourself to other bloggers and brands you meet during blog meet up but if your blog is a hobby rather than a small business, you might not need to have your blog business card.
Aura Print Business Card Review
Aura Print was founded in 2007 and has grown from a one-man business to a team of nearly 20 experience staff. The company focuses on high-quality print which includes flyers, business card, greeting cards, wedding stationery, banners, brochure, certificate, and so on.
Wide Range Of Paper Stock To Choose From
Aura Print allows you to select a paper stock to use for your business card. You can use from textured paper to luxurious paper and 100% recycled paper. If you are environmentally conscious, you can stick to 100% recycled paper as your paper stock.
Fast Turnaround
Aura Print has a very fast turnaround from printing to delivery to your doorstep all within two working days. Though it could take longer depending on artwork, specification on order, and your location.
Make sure you check your mail from the design team regarding your business card design and also reach out to their customer service if you want a quick turnaround time.
Aura Print Design Team Can Design Your Business Card Artwork
If you don't have the graphic design skill to come up with a stunning high-quality design by yourself or you don't know any graphic designer to outsource your business card artwork, why not use the service of Aura Print design team to create a design for you.
All you need to send is your brand logo, color, and text, and wait for their mail containing your business card artwork. You can make change to this design until you are satisfied with the result.
Wide Range Of Business Card Styles
Aura Print offers a wide range of business card template designs and styles to choose from. These business card templates make your business card stand out and it reflect what your business is all about.
On the website, Aura Print explains that
"With a choice of templates for folded business cards, plastic business cards, and full-color cards. You can order business cards online with lamination and a premium thickness that ensures your business cards will last. Further bespoke printing options include metallic foil printing, coated and uncoated glossy or matt finishes, and printing on portrait, landscape, or square paper"
User-Friendly Website
Aura Print website is user-friendly and easy to navigate from creating an account, ordering your business card online, tracking the order, and lots more.
Budget-Friendly Price
Aura Print offer budget-friendly price for a wide range of business card for as low as £25.
Conclusion
If you are looking for high-quality business card printing with fast turnaround, excellent customer service to assist you all the way, and offer 100% recycled paper stock, you need to consider Aura Print.