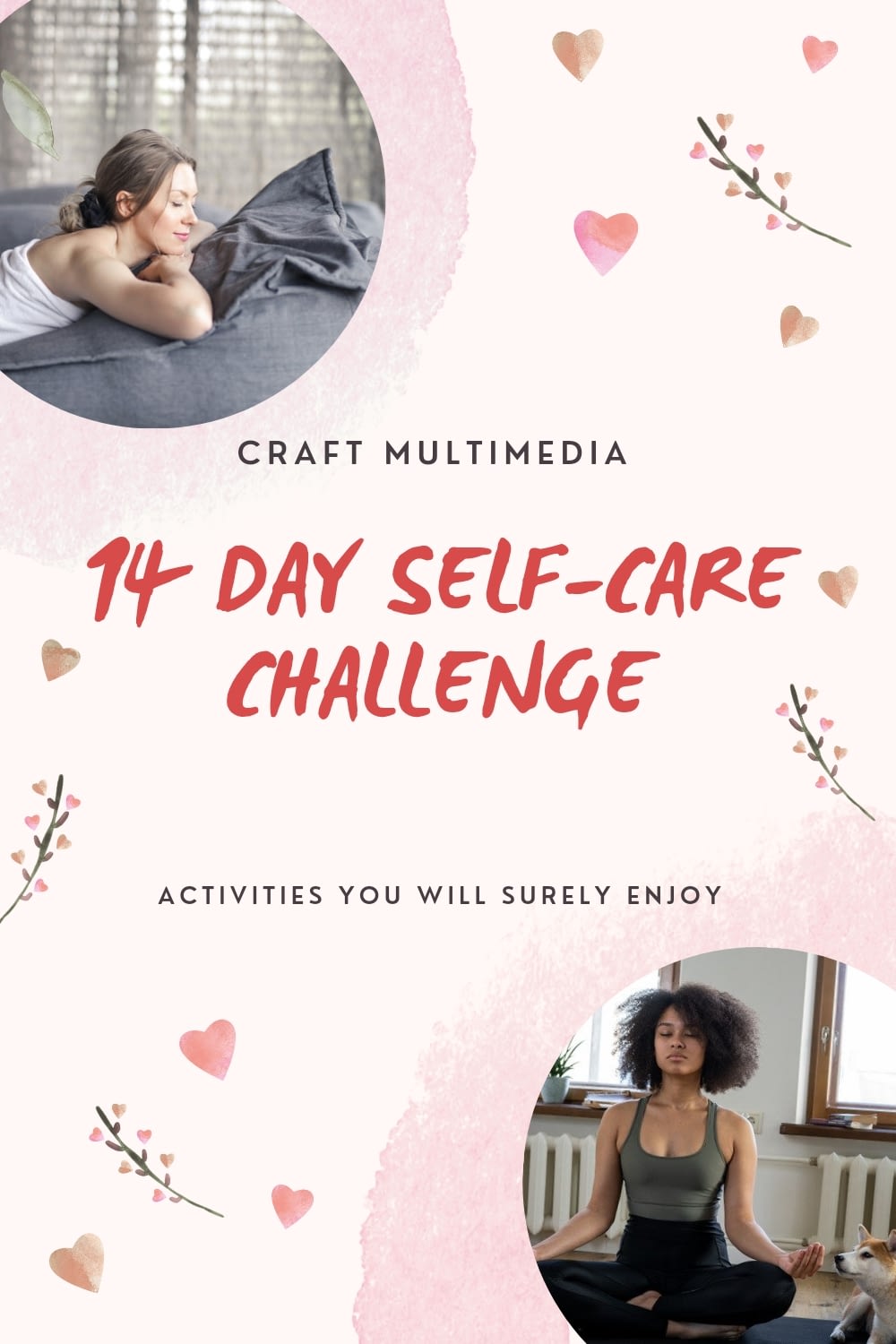 We have previously discussed 30 day self-care challenge on our blog, you can check it out if you want to start 30 day self-care challenge but in this post, we are going to focus on 14 day self-care challenge.
We try to remove from the 30 day self-care challenge and add a new self care challenge to make a list of 14 day self-care challenge that you should start today!
Why do you need 14 day self-care challenge
14 day Self-care challenge is a step-by-step guide that you need to follow towards improving your health and well-being. We need to start taking care of ourselves before our body battery runs down. There are lots of ways that you can incorporate self-care challenges into your daily life. A quick five minutes to ten minutes every day is enough to complete the day self-care challenge.
Though there is other self-care challenges that could take longed to finish, you will start experiencing positive changes in your life and health once you start 14 day self-care challenge.
You can the step-by-step guide in this post towards completing your self-care challenge and move to the 30 day self-care challenge, or you can come up with your own personal 14 day self-care challenge.
14 day self-care challenge
Day 1 – Read a book
The very first step in our 14 day self-care challenge is to read a book. You can visit your local library or join an online bookstore and select any book to read.
Day 2 – Social media detox
The next step is social media detox, which involves unfollowing twitter account that doesn't fit your lifestyle, leave Facebook group, and so on.
Day 3 – Do something new
The next step is for you to do something new that you don't know how to do. It could be anything that you want to learn how to do but didn't have the time.
Day 4 – Spend 30 minutes outdoor
In this self-care challenge, you should take time out from your busy schedule and spend 30 minutes outdoor.
Day 5 – Write down your worry
Write down a list of things that you are worried about. By writing these things down, you will feel lighter and you can start your day afresh.
Day 6 – Spend 10 minutes exercising
Time to keep fit by spending 10 minutes exercising.
Day 7 – Write down what you are grateful for
The next step in our 14 day self-care challenge is for you to write down what you are grateful for.
Day 8 – Cook your favorite meal 
Today is the day you cook your favorite meal by taking the time to pamper yourself with the meal that you love.
Day 9 – Visit a local museum 
Take the time out to appreciate art and craft today by visiting a local museum.
Day 10 – Listen to music 
The part of the 14 day self-care challenge is very easy to do and you can combine the task with other tasks. Listen to music in your house, car, and office for few minutes will brighten up your day.
Day 11 – Do something creative
Bring out your creative side by spending few minutes doing something you love. It can be painting, sculpting, or photography.
Day 12 – Visit your favorite restaurant
Visit your favorite restaurant with family and friends.
Day 13 – Declutter your house
Declutter your house today by removing old things that you don't again.
Day 14 – Visit your doctor
Visit your doctor for your body checkup.
Do you have any other self care challenge task that we didn't add, let us know in the comments section below!