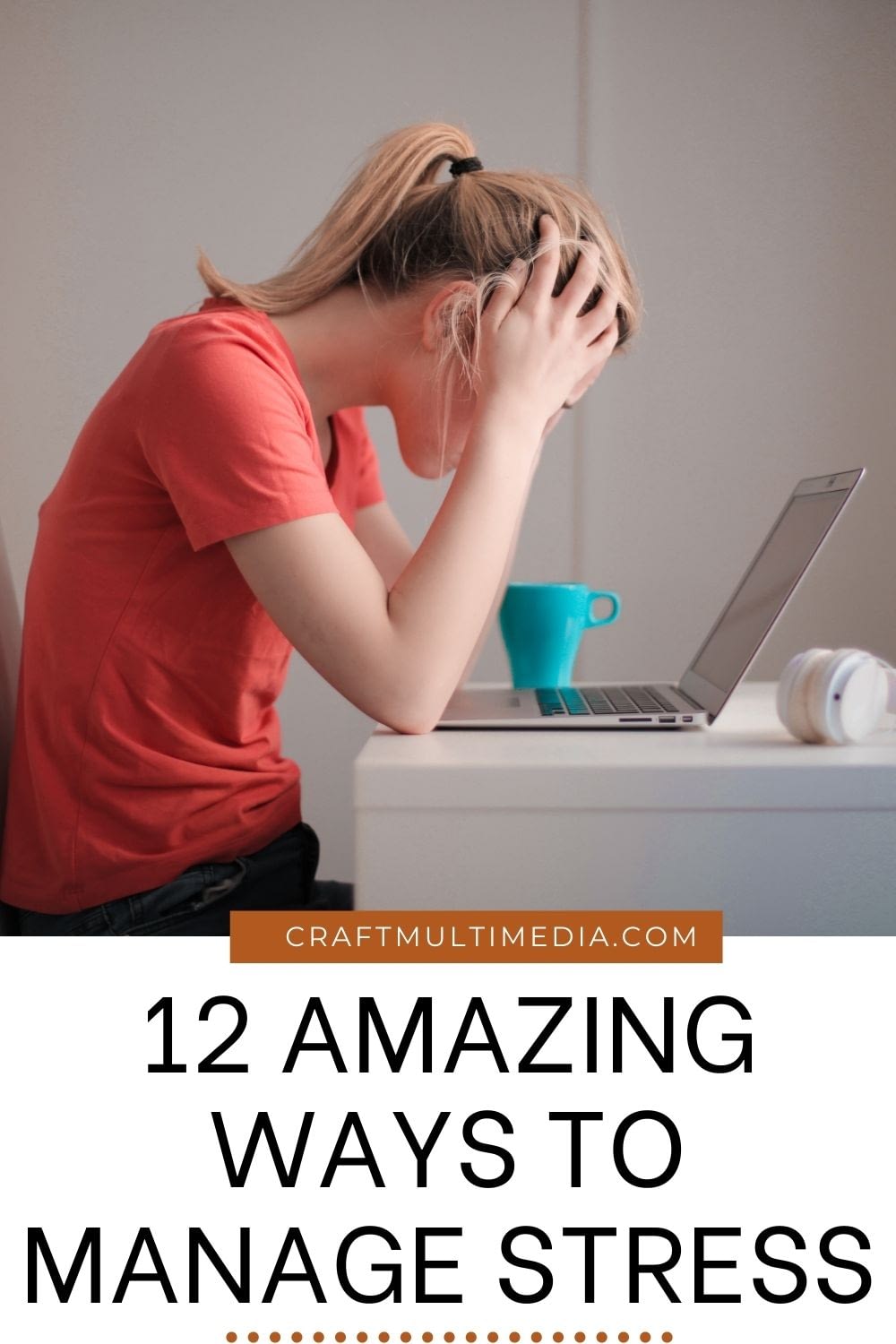 Stress is a state of mental panic and worries, as a result of problems from your work or life which causes strong feelings of anxiety or worry. It is a part of life and we face it every day.
When stress becomes overwhelming or uncontrollable, it affects the mental health and the whole well-being. These effective ways to manage stress habits below can also help to control, reduce and manage stress:
Eat Healthy Foods
Most people eat emotional/sugary foods (also known as sweetmeats) whenever they're stressed. These foods only help to relieve stress temporarily and in most cases, they spike up the sugar level which could also the stress level.
Consuming healthy foods and fruits like eggs, kiwi, potatoes, and barley can help improve your mood, maintain energy balance, and control your emotions and motivation. Healthy foods can make your stress level go down, so it is important to pay attention to whatever you want to eat when you're feeling stressed.
Practice Aromatherapy
Aromatherapy is simply the use of essential oil or any other fragrance that has a pleasant smell to make a person feel good. Aromatherapy is another method that can be used to manage stress. These oils are made according to a specific process that doesn't change its contents and are made from herbs, flowers, and some tree parts.
Inhaling the smell of these essential oils extracted from plants or putting them on your skin during a massage or bath helps to reduce stress and control your emotions.
Sleep Properly
Sleep is a great stress reliever. Not getting the appropriate amount of sleep makes one inactive and restless. As we get older our body is not as it use to be, we need to allow our body to rest properly.
In the meantime, following the right pattern of sleep helps to calm the body, regulates the mood, improve one's concentration to work, and relieve stress.
Practice Yoga/Meditation
Yoga is a system of exercise for mental and physical health which teaches a person to experience inner peace and control your inner emotions by controlling the mind and body while meditation is the process of spending time in a quiet and serene environment to reflect on previous acts and to guide in contemplations.
Yoga and meditation are two effective ways to manage stress and can help calm the mind, relax the body, and release tension. During meditation or yoga, the mind is always focused and in a deep state of concentration and relaxation which in turn promotes one's physical and emotional well-being.
Practice Mindfulness
Mindfulness is the complete awareness of one's feelings, emotions, thoughts, and actions at every moment. Being aware of your thoughts and emotions gives you the ability to know the acts that can increase your stress level and also the ability to step away from them.
Express Gratitude
Gratitude is the feeling of recognizing the things that you're thankful for. Expressing gratitude can also be a stress reliever as it detaches you from your worries and makes you feel less stressed.
It gives you the time to think only about yourself and your happy and most grateful moments. It helps to pull you out of your negative mindset and enhance positivity which makes you feel better about yourself.
Take a Walk or Exercise 
Walking gives you the means to think about the happenings around you. It puts the body in a calm state and alleviates any signs of anxiety. Walking shoe like Air Jordan makes it easy for you to walk, running and do other stuff without worrying about injury.
Being outdoors, among nature keeps one alive and calms the mind of any worries or stress. It is also a stress reliever that helps to reduce fatigue and any form of possible depression. You can exercise at home by buying exercise and gym equipment.
Practice Guided Imagery
Guided imagery is like a mental rehearsal and a powerful technique that involves the five senses and focuses on imagination in positive ways. It provides positive healings through imagination or simple images and is just like another form of meditation.
Sometimes when stressed, you can always imagine yourself to be in some kind of calm and peaceful environment that could give you some sense of satisfaction and relief. Guided imagery helps to bring your imaginations to life. It connects your mind and body to that particular environment that you want to be in order to reduce your stress levels.
You can practice guided imagery by simply sitting in a comfortable place, close your eyes, take a few deep breaths, picture yourself in that particular setting that you want to be, add some things that can suit the feeling like the pleasant smell of flowers, take some breaths to calm yourself, enjoy the feeling and open your eyes afterward.
Learn to Say No
Sometimes the best way to reduce stress is to cut back on the rate at which you say 'yes' to requests. It is essential to say 'no' sometimes when these requests are starting to affect your mental health or increase your stress levels.
Although saying 'no' might make you feel uncomfortable or make other people sad, it is important to say it in instances that can affect your stress pattern.
Rearrange your To-Do List
Prioritize your to-do list and reduce your workload to reduce stress. Even though it might involve you not carrying out some tasks or not attending some organizational meetings, it is necessary for you to rearrange and prioritize your list and work on those that are most important.
Reduce your Caffeine Intake
Caffeine is a substance mostly found in tea, soft drinks or coffee and makes one feel more awake. They are also used medicinally as a stimulant. The consumption of a high level of caffeine can affect the stress pattern and increase anxiety which could lead to health effects like diabetes, muscle pain, headache and heart diseases.
It is important to keep your intake of caffeine at a moderate level and take it before exercise to maintain energy and mood balance and also to manage stress.
Spend Time with your Loved Ones
Social and emotional support that you can get from your friends and families can also help to manage stress. Take some time out to spend with your loved ones and be happy.
Spending time with loved ones gives you less things to worry and be bothered about. It gives you time for yourself to be happy, make you feel secured and safe, improve your self-worth and give you a sense of belonging.
Finally, stress can be as a result of either your work or personal life and it is important to manage it effectively when it becomes overwhelmingly. The ways to manage stress habits above need constant practice for them to work effectively. Ensure to practice them regularly as it helps to get your mind and body away from stress and its sources.
This is a guest post from mind relief blog, you can check out there blog for more information.