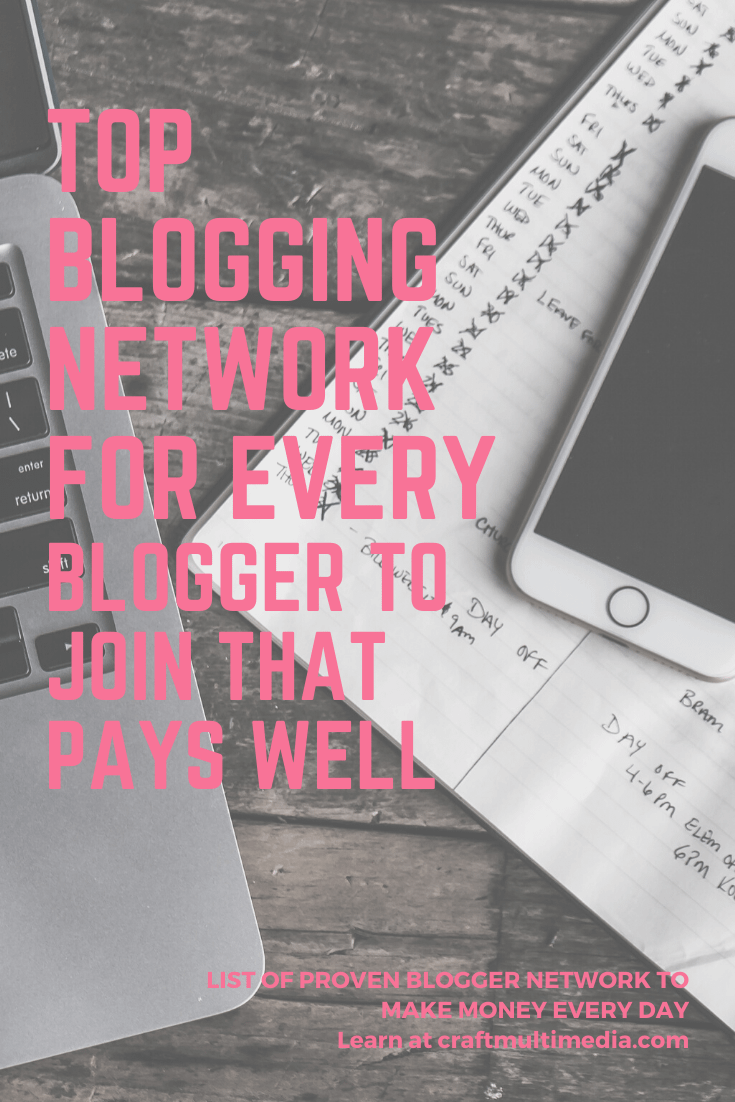 When you want to take your blog to a professional level, you need to join different blogging network to improve your blog, collaboration opportunities and sponsored post.
There are several blogging network that you can join but this post will focus on 10 blogging network that you can join.
Most blogger start their blog as an hobby or part time work and when their blog become an authority and increase in blog pageview, there is a need for you to find a way to monetise your blog.
To increase your blog domain authority is not as difficult as it seems, domain authority is metric design by moz to rank blog and website. The higher your domain authority, the higher the chance of your sites having a higher ranking in search engine. Though Google has comes out to claim that there are different metrics that they use in ranking of sites. Nevertheless, you need to increase your domain authority. You can increase your domain authority by:
Forum posting
Infographic
Blog Commenting
Once, your domain authority is greater than 30, the chance of landing sponsored post increases. Though some blogging network sometimes accept sites with lower domain authority.
Another factor that increase your chance of landing sponsored post very fast is an increase in site traffic. Most blogging network accept sites with more than 20,000 visitor per month. You can increase your site traffic by:
What is Blogging Network?
Blogging network are companies that act as middleman between brands and content creator like blogger, vlogger and influencer. They do the ground work by eliminating scammer that are trying to reap off new blogger. The advantage of using blogging network is huge. They reach out to brand looking for outreach programme and sometime send the list of blogger suited for their campaign or inform the blogger about the campaign.
10 Blogging Network To Join
1. Acorn
Acorn is one of the most trusted blogging network, they allow small blogger with low visitor to blogger with high traffic. Influencer that work with Acorn claim that Acorn add personalise handwritten note and gift card for a job well done. Their compensation is one of the highest in the market and you can be sure that you will work with big brands like Crest, Dasani, Bounty, and so much more.
2. Getblogged
Getblogged is a blogging network that connect different type of blogger and influencer with brands. They focus on blog domain authority and from as low as domain authority 5, you can get paid job.
Register on their platform, and list your blogs and social media account. Once your blog is verify. The next step is to apply for job opportunities. You can also make money from your social media account though the job opportunities is not available most of the time. I personally recommend getblogged.
3. Blog meets brand
Another blogging network on my list is blog meets brand. All you have to do is sign up on their website and when approved, brand will seek you out for sponsored post.
4 . Blogher
Blogher is a blogging network that focus on women. If you are a woman with blog that focus on women theme like fashion, lifestyle, food and so many more with large women audience. Then you should join blogher
BlogHer also hosts two of the biggest
blogging conferences of the year, BlogHer and BlogHerFood. This conference help new blogger in networking and finding like minded blogger to work with.
5. Social Fabric
Social Fabric popularly known as SoFab is an online community for blogger and influencer. This community help you to find paid gig and also encourages you to interact with other blogger in the community.
They have a requirement which is easy to met:
They accept blog that is at least three months old.
Posting of new content on the blog at least four times per month.
Original content that is unique.
High quality images
The blog musy be mobile and user-friendly.
Active on at least three of the top social media platforms.
6. Bloggers Required
Bloggers required has more than 16,000 blogger in their mailing list who are interested in blogger reviews. You can sign up on their website or follow them on twitter to get paid job.
7. Activate by bloglovin
Most blogger use bloglovin but do you know that they have a marketplace for blogger and influencer to get jobs. Activate let you connects all your social media account and blog to your dashboard and notify you of new opportunities. They pay every month when you finish your campaign.
8. Collectively
This is another blogging network that you should consider. Though they only consider high quality blog. You can apply all the same, since the application is free. You have the opportunity to work with brand like Pandora listen, Old navy and so many more.
9. AspireIQ
AspireIQ makes it easier for content creator to find brands to work with. Once you are done with the posting. You are pay straight to your PayPal account.
10. Clever
The last blogging network is clever, the marketplace for influencers and bloggers. It gives you the freedom to write your content the way you want to bring about high engagement with your reader. It might take 3 weeks for you to hear from them when you apply. This is to make sure that you are right for their platform.
Blogging network helps blogger to find sponsored post easily, you don't have to reach out to brands directly. All you have yo do is sign up with different blogging network and apply for blogging opportunities.